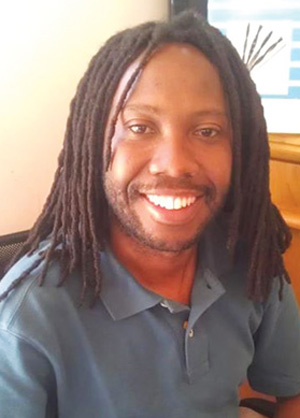 MEHLULI "Taz" Moyo — a former Afrika Revenge musician now pursuing a solo career — has released a new single Idolo Phansi off his first solo album to be released later in the year.
Own Correspondent
The song was released on June 12 on the online music sharing platform Soundcloud. By the time Southern Eye Lifestyle went to print,  a few hours after its launch, the song had been played 201 times — a sign of people's appreciation of his music.
In an interview, Moyo said after a break from the music scene, it was time to come back. "Idolo Phansi is a Ndebele phrase that can be used to describe kneeling. This is my way of giving gratitude to God for all the people who are in my life and the experiences I have had," Moyo said.
"This is my first mainstream solo project after Afrika Revenge."
Moyo said although he had gone quiet, he had been involved in a lot of projects. He said although he was always writing songs, he felt the time was ripe for him to push his solo project.
"Art cannot be rushed. I write songs all the time, but I felt it in my spirit that the time was right and that is why Idolo Phansi is out," Moyo said.
Although he did not give details of when the album will be released, Moyo said he was already working on it and his fans should expect a new project anytime soon. As a way of thanking his fans for supporting his musical career, Moyo said he decided to make the song a free download.
He has shows lined up, starting with a one-hour acoustic show next week at Avondale Nandos in Harare — a way of promoting his new song.
"This is not the official launch, but just a promotional show. The official launch date will be announced in due course," Moyo said.
Quizzed if it was possible that Afrika Revenge would reunite, Moyo said there were prospects that the group would come together again.
"At the moment we are focusing on our solo projects, but there is something that is coming up. I can't say when exactly we are still pushing our solo projects," an optimistic Moyo said.
While Moyo has been quiet his former colleague, Wataffi, has been busy in the musical scene.  Since their split in 2006 he has released  two solo albums, Zhizha — A Time to Show in 2007 and Qaya Rootz  in 2009, a third one is expected soon.
Wataffi has also staged numerous shows throughout the country and beyond.
Having started his musical career in Bulawayo, the cradle of arts in Zimbabwe, and later moved to Harare, Moyo said there was a big difference in terms of the music industry between the two cities.
"Bulawayo has a lot of talent, but Harare is more of a platform for artists to market themselves. "Although our hearts are in Bulawayo, we need that exposure and that is why we moved to Harare," he said.
At the time of their split, Afrika Revenge was one of the few Zimbabwean groups that had great potential for international appeal because of the superb quality of their music.
The group went on to make history by bagging four accolades for Song of the Year for Wanga, Best Male Artist, Best Jazz Album, and Best Newcomer at the Zimbabwe Music Awards in 2004 and Outstanding Album for their debut album Qaya Music at the National Arts Merit Awards in 2005.