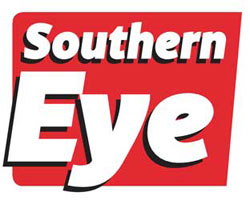 Blondie Ndebele Own Correspondent
ZIMBABWE National Liberation War Veterans' Association (ZNLWVA) chairman Jabulani Sibanda has challenged Zanu PF campaign teams to target community burial societies and churches in efforts to enable the party to win the harmonised elections, slated for this month-end.
Speaking at a poorly-attended public lecture for the late Vice-President Joshua Nkomo at Pelandaba Hall in Bulawayo, the war veterans' leader said campaigners were not doing much to mobilise people to vote for Zanu PF.
"Conducting door-to-door campaigns alone will not make us win the elections," he told the Zanu PF-organised function. Sibanda said the campaigners should make sure that they do not leave the people they have spoken to in their homes, but ask them to accompany the campaigners to the next residence to recruit everyone in the suburbs.
"You should now be behaving like 'Watch Tower' (Jehovah's Witnesses). You should not leave the people you find in homes, but take them along with you so that they help you preach the gospel to their neighbours because they know each other better," he said.
"By the time you reach the end of the line, the group should have grown big so that we can win these elections." Sibanda asked aspiring Pelandaba-Mpopoma legislator Joseph Tshuma to organise a meeting with committee members of the community burial societies, commonly known as zibuthe, churches, as well as businesspeople who are influential in communities. "You do not talk to the people, you talk to their leaders so that when they call for meetings, the whole community will come," he said.
"There is no time to play. We will all celebrate on the 2nd (August 2) when we have won the elections. Right now we should work tirelessly towards our vision."
Sibanda also encouraged all able-bodied party members to join the campaign team to mobilise people to vote for the party. Zanu PF has in the past fared badly in Matabeleland provinces and the party hopes it can turn the tide this year.