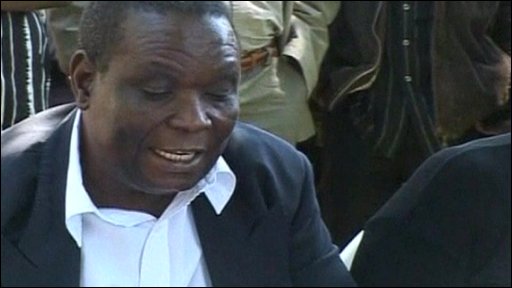 KWEKWE — Tensions are rising in Kwekwe following an MDC-T directive instructing council candidates, one of them a personal assistant to legislator Blessing Chebundo to withdraw their candidature in favour of female candidates.
Report by Blessed Mhlanga
Kenneth Mandizvidza and Chebundo's assistant Erick Rukavairo's primary election victories were nullified after it emerged that they wrestled seats previously held by women in violation of the party's national council resolution, but the two have defied orders to withdraw their candidature.
Party spokesperson Douglas Mwonzora said in view of the nullification, the party had directed the two to withdraw their nominations and back Sara Kwenda and Mavis Gacheni. However, during a rally held in Kwekwe at the weekend, Chebundo, who sits in the national executive, said he recognised Mandizvidza and his former PA as the legitimate party candidates in ward 13 and 14 council elections.
"These are the candidates we should back in the council elections," he said unveiling Mandizvidza and Rukavairo.
MDC-T had double nominations in Kwekwe's Ward 13, where Mandizvidza filed his nomination papers together with Kwande and ward 14 with Rukavairo and Gacheni successfully filling their papers for the same party.
Mwonzora said the party candidates were Gacheni and Kwande, saying all those opposed to the party resolution risked being fired.
"Our position is clear that all seats previously held by women are for them, as we move towards empowering women and 50–50 gender parity. Those who want to defy the directive are effectively dismissing themselves from MDC," he said.
Midlands North representative in the national executive Willard Somerai said Chebundo and his former PA were in direct defiance of party leader Morgan Tsvangirai.
"I have already communicated to the party that Chebundo is sponsoring the two guys to defy Tsvangirai's directive," he said.
"What he did at the rally was in direct defiance of Tsvangirai because he is the person who addressed this issue directly," he added.
Chebundo denied defying the party, saying the rules of the primary elections were clear that if the women who held the seats were not interested in contesting, then others would be open to contest, including men.
A letter dated July 8 and signed by party deputy chairman Morgan Komichi and addressed to the district chairman, warned that Mandizvidza and Rukavairo risked being fired if they failed to comply.
"By copy of this letter you are encouraged to inform Mandizvidza and Rukavairo to desist from campaigning as our party candidates. Doing so will leave the party without an option but to expel them," the letter reads.
Mwonzora said the party will be writing to the Zimbabwe Electoral Commission to pull out Rukavairo and Mandizvidza.