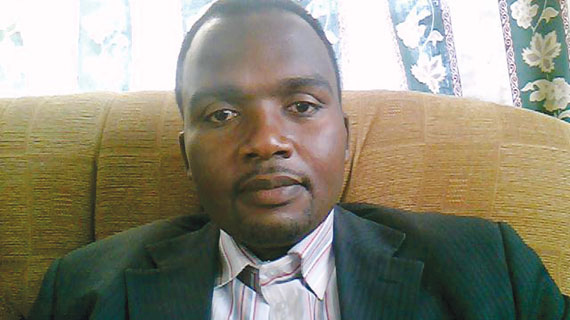 POVERTY is both a topical and an emotional issue throughout Africa. The irony of poverty is that it has made highly industrialised, mostly Western countries, extremely rich over the past 50 years.
Business Talk with Ian Ndlovu
How have developed countries been able to achieve that? The simple answer is that poverty presents interesting opportunities for any serious business-minded person.
Poverty in Africa is a multi-billion dollar industry that is linked to diseases, social tension, isms of all sorts and the prevalent struggle to survive.
The funny thing with poverty is that the rich make billions of dollars every year, purportedly alleviating conditions of deprivation and lack.
The simple question is: Who or what made Africa poor? Or more relevantly, who or what makes poor people poor in any society? These questions are indeed trillion-rand questions. The answers are as many and as diverse as people who may formulate opinions on this important issue.
Poverty may be traced back to antiquity when strong people subjugated weaker ones and made them their servants through hook and crook.
There is no disagreement among those involved in the discourse about poverty as to the undesirability of poverty as a social reality. Poverty dehumanises and degrades. It can drive a lion from a meat-eating life to the devouring of grass with a passion.
During the troubled years of inflation in Zimbabwe, peace-loving and trouble-hating Zimbabweans were reduced to crooks almost overnight by the collapse of the Zimbabwe dollar. I was a high school teacher during those toughest years in living memory. I was left with no option but to buy some wares for resale in the parallel economy to supplement his meagre income.
The question that has troubled many thinkers is: Who or what causes poverty in society? Some cynics would rephrase the question to: Who should we blame for the poverty which we see around us?
A person with a sober mind would rather subscribe to the former mode of questioning rather than the latter.
The former approach to the problem of poverty is objective and seems to be aware that the questioner might be part of the problem unawares.
Philosophers have since time immemorial been debating the culpability of those who do nothing about the evil they see around them.
Definitely, if one does nothing about a negative situation that may be equivalent to perpetuating the existence of the same by default, he becomes responsible for it. So, instead of blaming others for the poverty we see — say in Bulawayo, Harare, Gwanda or Tsholotsho — a wise person would use the remainder of their years exposing his or her skills to society in a bid to make the contemporary world a better place.
This, therefore, means that instead of wasting energy by pointing accusing fingers at certain people as having caused poverty or misfortune, we must rather dig our productive heads for solutions that can take us from where we are to where we want to be.
This is the reason why I admire men and women who are working in the so-called informal sector, who instead of blaming the government, their parents, the local and foreign authorities for their troubles, take it upon themselves to alleviate their suffering by engaging in many income-generating projects and job creation schemes.
Dotted around Zimbabwe's cities and towns are thriving "flea markets" which provide employment to thousands of people.
Academia, the government, the media (the Fourth Estate), churches, industry and commerce, all have a role to play in ending poverty. Since the government is actually the people as expressed by the representatives they choose for that purpose, this means that the government has a greater role to play in reducing poverty especially at a global level.
The problem of water shortages in Bulawayo cannot be solved by local authorities without concerted efforts on the part of central government to alleviate the shortage of the precious liquid. It goes without saying that water is the life blood of industry and commerce which are linchpins in reducing poverty.
Thus, for Bulawayo to industrialise or develop like other major cities in the Sadc region or even beyond the supply of water has to be ensured in the long term through accelerated effort to finish the Matabeleland Zambezi Water Project (MZWP).
Who shall we blame for the slow pace of the development of the pipeline? The honest answer is that we cannot blame anyone in particular.
All of us, including previous generations, have a measure of blame to share for the snail pace at which the pipeline is moving, if it is really at all!
Termites that build a molehill do not look unto bigger creatures to build a bright future for them.
Using their tiny bodies they are known to build monumental landmarks in many a rural area. In a similar vein, those of us directly affected by the existence or absence of the MZWP must take it upon ourselves to come up with means of ensuring that it is implemented.
If it means making deafening noises to the powers that be, then so be it. But by all means Bulawayo and her surroundings must be turned into a green belt in the foreseeable future.
The conspiracy of silence pertaining to this important national project is indeed mind-boggling. All of us have a role to play in reducing or stemming the de-industrialisation in Bulawayo and contributing to the poverty alleviation in our country. Our effort should start with a word of mouth or a word of print. Whoever hears this message, go and tell it to everyone.
 Ian Ndlovu is a lecturer of economics and national income accounting courses at the National University of Science and Technology, in Bulawayo. He is a researcher on issues of electronic commerce and development economics issues. He writes in his personal capacity.