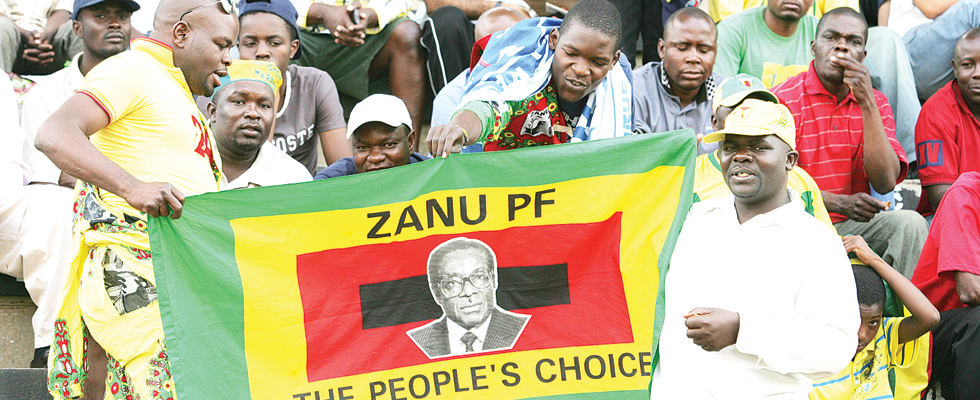 THE dramatic events on Friday where Zanu PF fielded two candidates in Masvingo while senior officials in Manicaland opted to stand as independents are an indication that party has not resolved the factionalism that led to its dismal showing during the 2008 polls, analysts have said.
REPORT BY NDUDUZO TSHUMA
Masvingo and Manicaland were the epicentre of the deep-rooted problems that derailed the party's campaigns.
Zanu PF lost its parliamentary majority to the MDC formations for the first time since independence.
But President Robert Mugabe was the biggest victim after aspiring MPs refused to campaign for him in what became known as Bhora musango/Ibhola egangeni.
In a repeat of the drama that marred the previous polls, former Reserve Bank of Zimbabwe employee Munyaradzi Kereke and gospel singer Elias Musakwa will slug it out in Bikita West after they both entered the race on a Zanu PF ticket.
Former Zanu PF Manicaland provincial chair and Masvingo women's league chairperson Shylet Uyoyo are some of the prominent party officials who are standing as independents after complaining about the way the party's primary elections were conducted.
Trevor Maisiri, a Southern Africa senior analyst at the International Crisis Group, said Zanu PF was facing a deeper crisis compared to the 2008 fiasco.
"The filing of papers as independent candidates by some Zanu PF officials is an indication of factional fights within the party," he said.
"This time there are more divisions between the old guard and the Young Turks, the security sector wanted representation and then the (Vice-President Joice) Mujuru and the (Defence minister Emmerson) Mnangagwa tussle.
"There are more factional divisions than in 2008 and the Bhora musango is a highly likely scenario in the party."
Habakkuk Trust chief executive officer Dumisani Nkomo said Zanu PF's failure to hold primary elections on time was militating against the party.
"The Bhora musango phenomenon is a possibility," he said.
"Zanu PF has not made time to mop up after their primary elections like the MDCs have done.
"They were supposed to give enough time to address the grievances raised by losing candidates after their primaries.
"The same has been seen in the MDCs, but Zanu PF is likely to suffer the most because it is where the Bhora musango phenomenon started."
Meanwhile, State broadcaster ZBC on Friday evening quoted Zimbabwe Republic Police national spokesperson, Senior Assistant Commissioner Charity Charamba saying all senior cops who had won in the Zanu PF primary elections had resigned from the force.
Senior Assistant Commissioner Ronald Muderedzwa, Assistant Commissioner Oliver Mandipaka, aide to police commissioner general Augustine Chihuri, Chief Superintendent Jeremiah Chiwetu and Chief Superintendent Novet Muponora are standing on Zanu PF tickets.