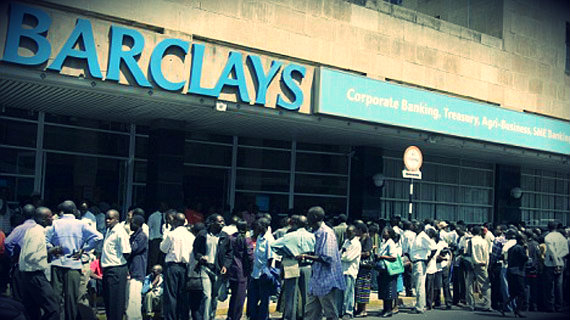 THE Zimbabwe Bankers and Allied Workers' Union (Zibawu) has warned that an upward revision in minimum capital requirements could result in sector-wide job cuts.
Business Reporter
Zibawu president Farai Katsande yesterday told Southern Eye that some banks could struggle to remain afloat following a sharp rise in capital thresholds.
The Reserve Bank of Zimbabwe last August announced an eight-fold increase to $100 million in minimum capital requirements for commercial banks in a bid to minimise systemic risks in the fragile financial services sector.
The staggered recapitalisation is expected to be completed by June 2014 amid indications that predominantly locally-owned institutions may struggle.
"The increase of minimum capital requirements poses a real threat to the banking sector employees. There is no doubt that most of the local shareholders lack the means to capitalise the institutions to the required levels," Zibawu, which represents 5 000 workers, said.
"The only other possible avenue would be to seek foreign/external investors to close the gap, but with the current political and economic situation where potential investors are playing a 'wait and see' game, that is also impractical. As a result, banking sector employee jobs are on the line."
Already, Genesis Bank has surrendered its operating merchant banking licence after it became apparent that the bank would not raise the initial minimum capital levels pegged at $12,5 million.
"Disturbingly, all these policies and pronouncements are implemented without consultation. The workers are important stakeholders in the sector and as a party, such decisions surely ought to be consulted.
We are, therefore, calling for social dialogue involving all relevant stakeholders in the sector as a way of resolving the sector challenges," Katsande added.
"Retrenchments have already started as a result of the new capital demands. Banks like Capital Bank are retrenching about 45 employees. Interfin has retrenched over 35 employees.
"Agribank is contemplating shedding off although they have indicated that they do not have the means. Trust Bank sent the majority of its employees on compulsory leave for six months on half pay."