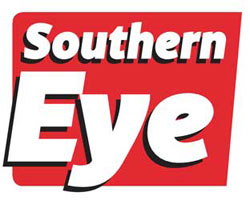 ZIMBABWE Peace Project (ZPP) has accused the government of being reluctant to ratify a convention against torture and other forms of cruelty or degrading treatment or punishment.
Report by Blondie Ndebele
The international convention aims at preventing torture and degrading punishment around the world.
Zimbabwe will be joining the rest of the world on Wednesday to celebrate International Day in Support of Victims of Torture.
The celebration is running under the theme "Right to Rehabilitation" emphasising that victims of torture in Zimbabwe and throughout the world deserve substantive rehabilitation.
In a statement, ZPP said there was hope for the ratification of the convention when Zimbabwe attended the Universal Periodic Review at the Human Rights Council in 2011, but to date nothing had been done.
"The Zimbabwe experience shows that torture has been and continues to be employed as a method to extract information and to punish perceived political opponents and other dissenters," the organisation said.
"To date, victims of political turmoil since Zimbabwe's independence are in dire straits as they struggle to survive in an unforgiving environment."
They said there were no exceptional circumstances for torture and there was need for Zimbabwe to adopt the convention.
"Remember torture is not just morally wrong, but is reprehensible, ungodly and a serious human rights violation," ZPP continued.
The organisation said victims should be moved from the scenes of torture, which keep reminding them of the traumatic experiences they endured.
"This means victims of torture across the country continue to live and relive the trauma on a daily basis," they said.
ZPP applauded Zimbabwe's new Constitution for recognising the right to human dignity, personal security and freedom from torture or cruel, inhuman or degrading treatment or punishment.