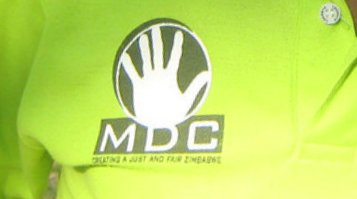 MDC has written to Jomic complaining about the intimidation of its supporters in Insiza North by alleged Zanu PF activists and the arrest of its members while conducting door-to-door campaigns at the weekend.
Report by Nduduzo Tshuma
In a letter dated June 9, MDC secretary-general Priscilla Misihairabwi-Mushonga said Zanu PF activists sent Nqaba Khumalo, their councillor for Ward 21, threatening messages, ordering him to leave his homestead.
"On June 8, 2013 in Insiza North constituency Ward 21, well known Zanu PF activists, Denford and Walter Bathakathi, and Majoni Ndlovu sent intimidating messages to our Ward 21 councillor Nqaba Khumalo telling him to vacate his homestead and settle somewhere else, as his home had allegedly become an office of the MDC," Misihairabwi-Mushonga said in the letter.
"They threatened to kill him and burn his homestead if he resisted their instructions as they claimed to be the eyes of (Zanu PF legislator) Andrew Langa and would not allow anyone opposed to him to contaminate the people."
Misihairabwi-Mushonga said Khumalo fled from his homestead and walked for more than 20km during the night to seek refuge from a relative.
"In the meantime, the said activists are reported to be moving around our candidate's homestead and surrounding areas threatening all sorts of action and violence against anyone who supports the MDC," she said.
"The general environment in the areas, Mpalawani and Gwamanyanga is that of extreme fear by our supporters and the generality of the citizenry."
Misihairabwi-Mushonga said the following day police blocked their recruitment team from conducting door-to-door campaigns in the area.
"They were taken to Filabusi Police Station and told to get a police clearance for a door-to-door campaign," the MDC secretary-general said. She then detailed the instances when her party members had been harassed by Zanu PF officials and the police.
The Zanu PF activists allegedly said the MDC supporters were going to spoil the ward.
Jomic spokesman Joram Nyathi, however, yesterday said they were yet to receive the complaint.