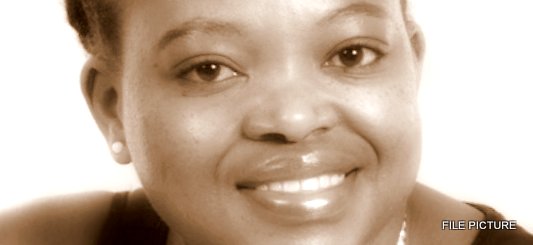 DESPITE the fact that women have become educated, emancipated and economically independent since my grandmother's times a lot of women still aspire to be married, even if it means being a third or fourth wife, says author Sue Nyathi.
The Bulawayo born author, recently penned her debut novel titled "The Polygamist" which she says was inspired by her family life, where polygamy existed for generations.
However, what really made her pick the pen and write this novel that has been well received in the country and beyond is the emergence of a new breed of polygamists.
"However what has changed is that the kind of polygamy practiced nowadays is no longer open and transparent. Its mired in deceit and deception and it's what I call "underground" or "undercover" polygamy.
"Men purport to be monogamous but the reality is they are polygamous. This is what gave birth to this book,"says Nyathi.
With her successful debut project, Nyathi has joined an elite club of literary giants to emerge from Bulawayo.
Her name has been etched for posterity next to those of Yvonne Vera, John Eppel, Noviolet Bulawayo, Novuyo Rose Tshuma, Phathisa Nyathi and Christopher Mlalazi just to mention a few.
She says the message in her book is about gender empowerment, sexuality and morality, delivered in a conversational, humorous and somewhat entertaining way. Born Sukoluhle Nyathi 34 years ago in Bulawayo, she developed a passion for reading at an early age.
As she grew older the passion for reading eventually translated into a desire to write.
She penned her first manuscript titled "Crazy over you" at the age of 13, largely inspired by the Sweet Valley High novels.
"It was a fun, frivolous novel about young teenage love. Although it was never published, it was circulated from one high school to another in Bulawayo,"she reminisces.
Her other two manuscripts that she wrote are "Skeletons in the Closet" and "Changing Faces".
With such a love for reading and writing, it seemed natural that she would pursue a career in journalism.
It was not to be as life led her to study finance and investment in which she has attained a Masters Degree.
She has been based in South Africa since 2008, where she is a consultant in the field of development economics.
Nyathi notes that her exposure to both the Zimbabwean and South African literary industries has made her appreciate the dynamics in both countries. "The only similarity between the two is that both are endowed with writers.
"However the similarities end there. For starters South Africa has a bigger and more established publishing industry.
"There is choice whereas in Zimbabwe you have few publishers and the emphasis is publishing books for scholarly purposes.
"Secondly the literary sector here is more vibrant with a lot more literary events, festivals and reading activities," she says.
In her assessment she reckons, Zimbabwe still has a long way to go in cultivating reading as a culture and a hobby to pursue post high school. "Like any industry, in order to survive there needs to be supply and demand.
"If there are no demands for books then they will not be supplied.
"People will complain that books are expensive but that is a result of the limited demand.
"If more people read more then it could justify larger print runs and invariably the cost of the books would also drop."
Nyathi grew up reading mostly American and British novels by authors like Jane Austen, Jean M Auel, Jilly Cooper, Martina Cole, Jeffrey Archer and Sidney Sheldon. Books such as
'Pride and Prejudice' by Jane Austen, Purple Hibiscus by Adichie Ngozie Chimamanda and An Elegy for Easterly by Petina Gappah have resonated with her It is the latter that she would wish to be her mentor
"If I could choose, I would pick Petinah Gappah as my mentor. I like the way she expresses herself on paper.
"Her words are colourful and she weaves a beautiful mosaic that evokes tears and laughter.
"She's unapologetic and writes with scathing honesty," she says.
Her advice to other writers is that they should keep at it and live by the 3P's: Perseverance, passion and patience.
If she is not at work or buried inside the pages of a novel, Sue enjoys playing golf, cooking and gardening.