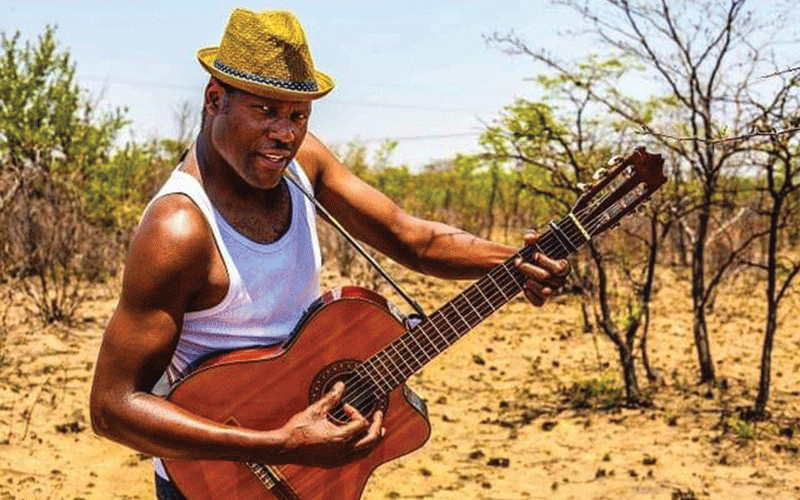 AFRO-POP musician Jeys Marabini has turned down calls by music promoters to move to Harare amid efforts to brace his successful musical career, citing his infinite love for Bulawayo.
Speaking after the just ended inaugural Jazz and Soul Zim Musical Festival where he played alongside some of the greats Louis Mhlanga, Victor Kunonga, Ashton "Mbeu" Nyahora, Selmor Mtukudzi and Diana Samkange, Marabini said opportunities were showering on his door, but he would rather make the best decision as a way of keeping his private and public life balanced.
"It was an amazing experience and came with breakthroughs. It turned out that people love my music which they regard as universal," he said.
"The honest pulse of the audience was reflected in their faces.
"The whole experience was so inspiring and exciting at the same time that I kept hearing people saying to me this is fresh because of its mature texture and more was said on how the band was composed, tight and well-coordinated.
"Advocators, businessmen and promoters are now saying come stay in Harare, but that will not be an easy decision to make.
"And decisions cannot be hurried especially without extensive consultations with band members and at personal level as a family man.
"Others were even suggesting that they would help me settle down once I'm decided, but no, I would rather travel from Bulawayo to Harare and perform then back home."
The jazz star stressed that over the years he has performed at a number of venues; big and small yet the vibe that resonated with his recent performances in Harare was made wonderful by a responsive audience.
"All I learnt is that good mature music never dies, music evolves with time but live and genuine music has its expressive ways, it speaks to the inner men on the supernatural value of harmonic melodies," he said.
"And people who really love and understand music prefer live performances, caring less of the language barriers.
"Music ushers them to a soothing defining space within time."
Jeys Marabini is currently on a nationwide tour interacting with fans under "the auspices of meet the people tour" an initiative that has seen him earning kudos from fans, promoters and the media.
"Ever since I stepped out of my traditional comfort zone, it has seen me getting endless calls from various promoters based in United Kingdom (UK) and South Africa among other places," he said.
"The national campaign has gone a long way in opening doors for me and the band. I want to say the continuously flow of invites has been irresistible as this is a sign that God is with us and it tells us how relevant we are to people's needs," he said.
Jeys Marabini who has since been booked for the better part of 2023 is expected to perform at Alliance Franca'ise (Harare) sometime this month.
With consistency and extensive stakeholder support, there are prospects that Jazz and Soul Zim Musical Festival will soon claim a spot on the arts calendar as an international jazz festival. The four-day long event proved to have a ready deserving audience to fill the spacious venue is a brain child Briggs Bomba and is coordinated by Chido Masasiya and Yassin Dhala.
Meanwhile, in a separate matter, Jeys Marabini came to the defense of Zimbabwe Music Rights Association (Zimura), urging artistes to remain calm and consider resolving matters diplomatically.
"Zimura is there for musicians and they are doing everything they can despite the many economic challenges we are facing as a country — they are doing their best to make the music industry count and tick accordingly as expected by many people.
"For as long as they are honoring their mandate as provided in the organizational legal framework, we do not have to destroy the organization by throwing stones at one another because of a few, minute problems based on speculation. I believe as musicians we can resolve such matters probably in one or two sittings.
The jazz crooner said there was need to find common ground to strengthen the organisation.
"Mind you, where there are people there ought to be differences that mean to say we are progressing. Over a period of time we are going to be judged by generations to come based on the way we resolve such issues," he said.
"More importantly this teaches and reminds us that as people we should sit down and talk."
Related Topics