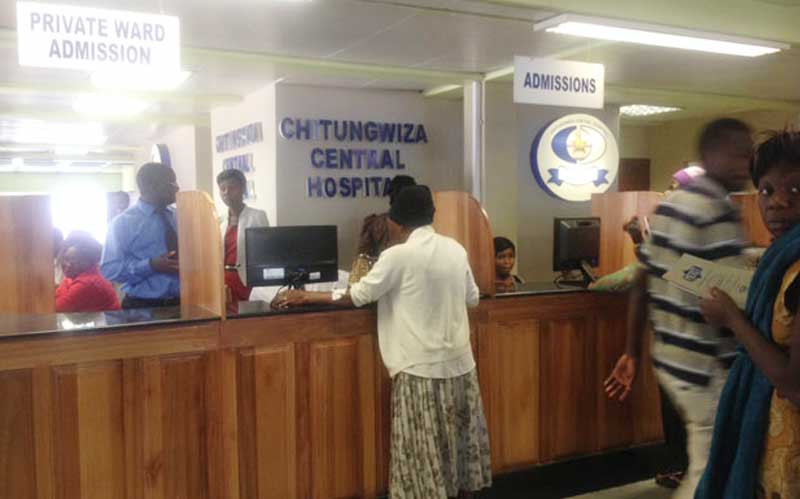 Marginalised women say corruption is negatively affecting their access to sexual and reproductive health.
Speaking during a sexual and reproductive health rights engagement convened by the Zimbabwe Women Against Corruption (ZWACT) in Chitungwiza on Thursday, the women said they were being exposed to corruption risks.
They said the majority of sexual and reproductive health services, such as antenatal and post-natal care as well as contraception, among others were beyond the reach of many despite in most instances being offered free of charge at public health institutions.
They cited corruption in the form of bribery, absenteeism of healthcare staff, theft and embezzlement of essential medicines and supplies, as well as corruption in procurement processes as rampant at Chitungwiza Central Hospital and four council-run clinics in Chitungwiza.
"It's not that easy to go to Chitungwiza Central Hospital and give birth," said one of the participants.
"You should have something to pay upfront from the time you register for antenatal service up to the time you go into the labour.
"For every stage you go through, you have to leave a few dollars."
She said the situation was dire for those that would need specialists.
The women said they also face the same predicament when they seek primary health care at council-run clinics.
"As for our council clinics, they have turned out to be institutions run by scoundrels and they don't mind as they solicit for bribes in broad day light," said another participant.
"At Seke South Clinic (Makoni), there would be a nurse at the gate collecting money from expecting mothers who would have come for antenatal or post natal service.
"It's done during broad day light and you wonder where would be the Zimbabwe Anti-Corruption Commission guys."
Women rights activist and Chitungwiza Residents Trust director Alice Kuvheya said they have received a number of reports pertaining to failure to access sexual and reproductive health services by marginalised populations in Chitungwiza.
"We have received a number of reports with regards to challenges women and other marginalized populations face when it comes to accessing sexual and reproductive services at public health hospitals," Kuvheya said.
"When we get such reports in my capacity as a representative of residents, I confront the said health institution.
"I confronted St Mary's Clinic's sister-in-charge over a certain case and the sister was unbending.
"We are told nothing has changed, but I am happy that organisations like ZWACT are now coming to the people with these engagements which I believe will go a long a way in raising awareness in communities.
"Some people think it's their right to pay a bribe to get a service at a hospital."
ZWACT director Sandra Matendere said access to basic health services was an issue which needs to be addressed.
"We have noted that women across the country are facing similar challenges when accessing sexual and reproductive health care and maternal services in public health institutions," she said.
"Corruption came out as the common challenge as people are being asked to pay bribes in order to access services.
"We recommend the government to put in place reporting channels in health institutions so that victims may report corruption without being victimised."
She said mitigating corruption risks in sexual and reproductive health requires reforms of the healthcare system, such as increasing accountability and improving management processes, as well as tackling the specific marginalisation of sexual and reproductive health's main target users.
Participants were drawn from Chitungwiza's 25 wards.
Related Topics