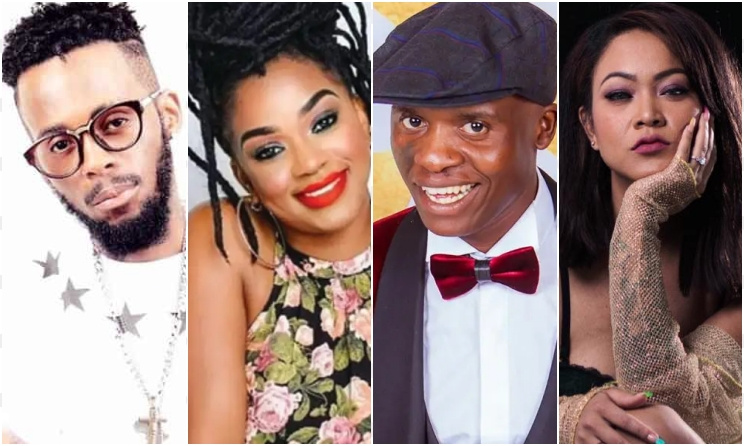 BY SINDISO DUBE TAKURA, Ti Gonzi and Nyasha David will be the only big names to headline the inaugural Amplifaya festival set for September 3 in Harare with the rest of the performers being upcoming acts.
The festival is hosted by earGROUND and Gateway Streams.
The line-up of artists include Denim Woods, Boi Shona, Suhn, MJ Sings, Leo Magozz,  Mystery, Madeherbelieve,  Moosafa King, Monzon, Shian, Murphy Cubic, Dancehall Keddah, Solution GC, Dough Major, Lloyd Soul, Kyla Blac, Shaku Chanté and Ace Frvr. Others  are Alvin The New Guy, Andrea The Vocalist, Dingo, Kim Makumbe, Noluntu j, Benard Betera, Tanto Wavie, Dj Krimz, Terry Gee, Chipo Muchegwa, Yenge family, Ma9ine, Feli Nandi, Takura, Ti Gonzi, Blot, Dobba Don, Dj King Her, Nyasha David, Ishan and Malish.
"The youth friendly event is dedicated to promoting new voices, creative diversity and creating a safe space for young consumers of entertainment. Amplifaya will nurture and amplify the next music superstar and help them connect with the youthful consumers, the mass market, prepare and propel them to the global stage," said Plot Mhako of earGROUND.
"The festival is targeting to have a line-up that will feature emerging and talented voices. Voices that are set to become the next global superstars, these are artists who are waiting for an AMPLIFAYA to blow up and be heard. These new voices are spread across the country and come in various genres. The young population already connects with some of them who are already disrupting the daily playlists and our taste buds.
Young consumers of entertainment products such as music, fashion, dance and new innovations have a unique taste that has often been overlooked by the mainstream. It's this unique appetite that we are seeking to service through the AMPLIFAYA festival."
Mhako added that social media has unveiled new trends and stars.
"With the advent of the internet, social media there is an emergence of new subcultures and trends that inform and appeal to the youthful audiences. There is also a sharp rise in new amazing voices and talents yearning for a platform and opportunity to showcase, express and grow," he said.
"Amplifaya will feature some of young popular artists and the best promising musicians from across Zimbabwe. Other youth culture elements will also be incorporated. You can expect an epic lineup featuring talented artists representing the pinnacle of artistic expression in both commercial and underground in Zimbabwe."
Related Topics