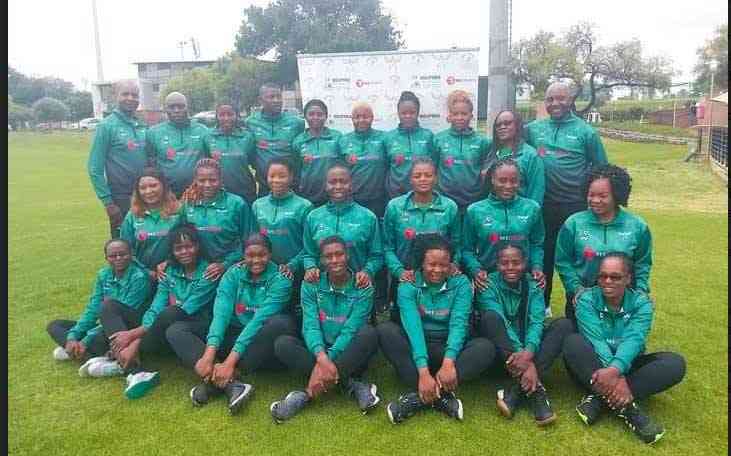 ZIMBABWE'S senior women's national netball team, the Gems, started regrouping yesterday at Prince Edward School in the capital as they step up preparations ahead of the Netball World Cup in Cape Town, South Africa.
The Gems were last in action in November last year when they finished winless at SPAR Diamond Challenge played at the Tuks Sports Centre in Pretoria.
With less than four months left before the global showpiece which will be held in Cape Town from July 28 to August 6, 2023, the Gems have a huge task ahead as they need to come up with the right combinations.
"Our main focus now is team building because we are going for a challenging competition. We want to have strong arsenal because when we competed at the Diamond Challenge, we noticed areas that need improvement and those are the ones we will put more focus on. The midfield and shooting areas need more focus and attention," said head coach Ropafadzo Mutsauki.
"We are going to be trimming down the team as we go; it doesn't mean that the ones we will be working with now will make it to the final squad. We will be even calling other players as we go till we come up with the final team. What is really important now is that we have kick-started our camp and it will help in mapping the way forward."
The global tournament, which is the first to be hosted on the African soil, will be played from July 28 to August 6.
Zimbabwe were drawn in Pool A together with former champions Australia, Tonga and Fiji.
The Gems made their World Cup debut at the Liverpool edition in 2019, where they finished eighth out of the 16 participating nations.
Related Topics