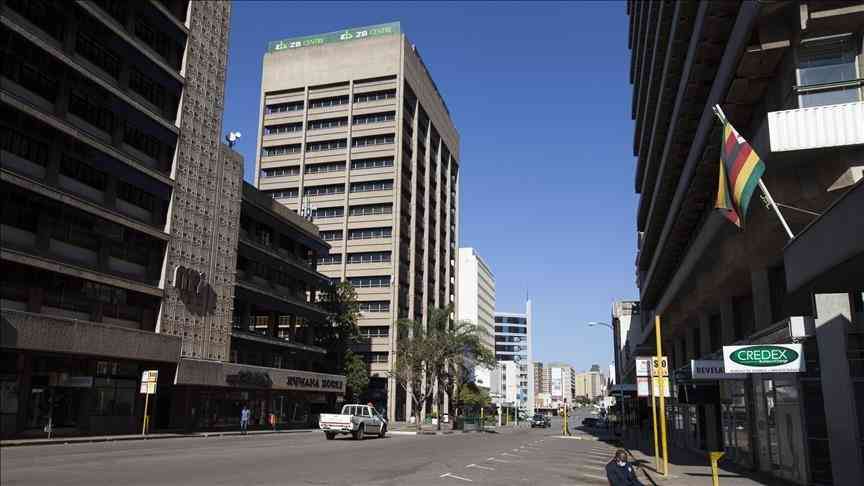 AS a first-time farmer, in July 2021, I stocked many bags of fertiliser in my garage. We started maize farming that year on a three-hectare plot. Based on advice, by early August, discing, harrowing and lime application were complete.
Rain came early, but by mid-December I was staring at a dying crop.
I wondered where I went wrong.
Weather experts had said this would be a good season, but it was just not raining.
I knew I was experiencing the reality of risk.
But forget about me.
A manufacturer invested their capital, or borrowed working capital in United States dollars to supply a huge order to a retailer at the end of May.
Ideally, any supplier wants US dollars.
But the retailers do not accept that. Most of their customers do not pay in hard currency.
At the time the goods were supplied, the interbank rate was US$1:ZW$1 931.
They agreed on a seven-day payment term, which the retailer failed to honour. Today, the interbank rate is averaging US$1:ZW$6 900. Even if the supplier did forward pricing, using an exchange rate of US$1:ZW$3 000, they have lost.
The bigger the order, the bigger the loss.
Many suppliers ask themselves if they made mistakes when they supplied goods under the circumstances.
Did they assess the risk of supplying goods in local currency?
These questions sound simple.
But a company can go bankrupt in such a scenario because they will not be able to replace the same stock they supplied. The supplier is just experiencing the reality of risk.
Morgan Housel, in his book, The Psychology of Money, states; "Did failed businesses not try hard enough? Were bad investments not thought through well enough? Sometimes, yes of course."
Luck and risk are realities that every outcome is guided by.
Sometime it is not your mistake.
There was an entrepreneur who had all their money locked up in a shipment from China. They were optimistic that they would take the market in Zimbabwe by storm. But Covid-19 came, and months passed without stock, as the ship could not deliver.
Did the entrepreneur make a mistake?
I read and listened to various small business owners during Covid-19 lockdowns.
Their stories can make the strongest person tear up.
One comes to mind.
A family took loans to build a lodge in Victoria Falls, which is ripe with tourism sector opportunities.
Cash flow projections had been done, and the lodge was due to open early 2021.
Again, Covid-19 disturbed everything.
A banker left a local bank, tired of earning in the fragile Zimbabwe dollar, to join cruise ships. Immediately, the sun began to shine on him.
All hope came crushing as Covid-19 lockdowns came to play. Suddenly, there were no more tourists to host on the cruise ships. He had to return home empty-handed, humiliated.
Did he make a mistake by changing the direction of his life, or he just experienced the reality of risk?
I met such a group of dejected cruise workers in Addis Ababa in 2020. They were on their way home.
Someone had relocated to the United Kingdom to take employment only for them to experience the worst working experience of their life. They had a boss from hell, and promises went unfulfilled.
There have also been horror stories of people who have signed contracts with huge benefits, only for employers to renege.
Did they make a mistake?
Sometimes yes, but at times it would only be the reality of risk. There are certain decisions people make, but the reality of risk throws all of them into the dustbin.
For example, governments can enact law and drive your company out of business.
Sanctions can be imposed on your country and suddenly, your export markets are affected.
Recently, the US Congress tabled proposals to remove South Africa from the Africa Growth Opportunities Act list, which is a preferential trade programme that allows countries in sub-Saharan Africa to export products to the US tariff-free.
This was because they believe South Africa allegedly supplied arms to Russia.
A company whose business is primarily based on this preferential trade programme will be affected.
Last year, we read that Fossil Mines acquired 76% shareholding in Lafarge Zimbabwe Cement, which has a strong market share in this country. It was a great investment.
But in December 2022, the Office of Foreign Assets Control added Fossil Agro, Fossil Contracting and group chief executive officer Obey Chimuka to its Specially Designated Nationals list.
This led to a few directors resigning.
Lafarge re-assured stakeholders in December that measures were being taken to ensure that business operations continue to run smoothly.
Operating in Zimbabwe can turn an astute businessperson into a novice.
You can wake up and there is a new statutory instrument or directive that can wipe your balance sheet.
In the past, foreign currency surrender requirements to the Reserve Bank of Zimbabwe could be increased without prior notice. Worse the currency of trade can be changed with no notice, or there can be a price control, which can lead a business to collapse.
You cannot blame management for the failure.
It is the reality of risk.
Makwara is a chartered accountant with both local and international experience in finance, accounting, auditing and business strategy. He is part of the Institute of Chartered Accountants in Zimbabwe and the views expressed in this article are personal based on his professional experiences.
Related Topics