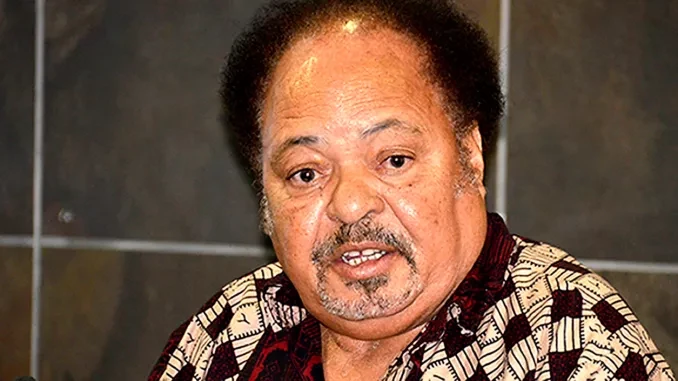 At least 25 000 Zimbabweans, including those in the diaspora, had by yesterday signed a petition to the Southern African Development Community (Sadc) calling for an inclusive transitional government following the disputed elections.
In the online petition directed to the Sadc organ on politics, defence and security and spearheaded by prominent researchers Tony Reeler and Ibbo Mandaza, the activists argue that Zimbabwe cannot move forward with a 'failed' election.
Zambian President, Haikande Hichilema is the chairperson of the Sadc organ that formed the regional body's election observer mission, which said Zimbabwe's elections did not meet regional and international standards.
Hichilema appointed a former vice president of that country Nevers Mumba to head a Sadc election observer mission to Zimbabwe.
Mumba and his team flagged the polls as not credible after citing a number of irregularities in electoral processes in the lead up to August election.
Zanu PF and government have dismissed the report saying it was biased.
Mandaza yesterday told The Standard that Hichilema had acknowledged receipt of the petition with 25,609 people having signed it as of yesterday against a target of 35 000.
"The process has been acknowledged by Hichilema as the head of the Sadc Troika," Mandaza said.
"It (Sadc) has noted the process. They were in touch with me."
Mandaza said Zanu PF and the Citizens Coalition for Change (CCC) have also not dismissed the petition.
"Some functionaries of these political parties have actually reposted this," Mandaza said.
"Anyone who wants progress in Zimbabwe will support this.
"We had a failed election in 2008 and had a government of national unity (GNU)."
Zimbabwe enjoyed relative stability between 2009 and 2013 under a GNU after the late president Robert Mugabe was forced into the negotiation table after 'stealing' the elections.
Former South African President, Thabo Mbeki, led the talks.
Mandaza said they had invited former presidents Kgalema Motlanthe (South Africa), Uhuru Kenyatta (Kenya) and Olusegun Obasanjo (Nigeria) and Jakaya Kikwete (Tanzania) to lead the mediation process.
Mandaza, however, said they don't want a GNU.
"We want a transitional government, which includes both Zanu PF and CCC and the civil society broadly," he said.
"It should have representatives of the civil society, that is, trade union, church, intellectual, academia, technocrats and professionals.
"It must be an all-inclusive transitional government since the elections are null and void as it appears to us.
"I have been pushing this idea since 2016 and people thought I was looking for an office. No, I am not.
"We are facilitators and we remain that."
CCC leader, Nelson Chamisa, has refused to accept the election results and demanded a fresh poll supervised by Sadc and the African Union.
Related Topics