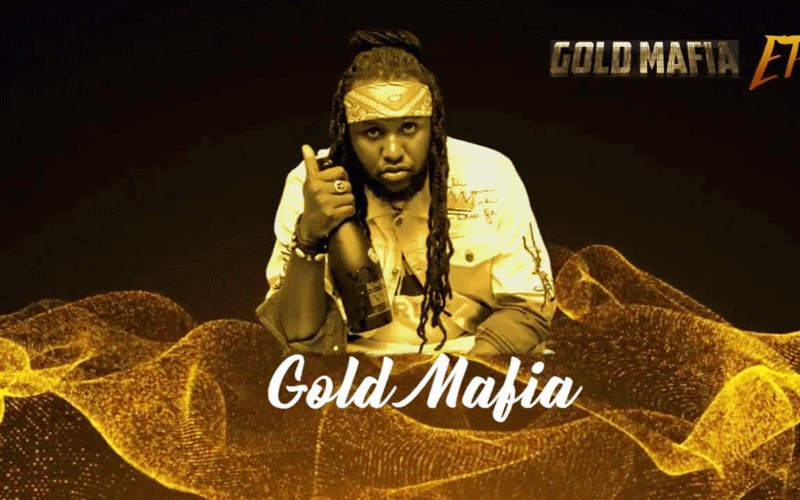 Zimbabwean dancehall chanter, Guspy Warrior, has released a six-track EP titled Gold Mafia as debate over revelations by an international broadcaster that some prominent people are involved in gold smuggling and money laundering intensifies.
The EP, produced at Mafia Music and Genius Records, has six tracks: Number 1 Chibaba, Mi Nu Lie, Gold Mafia, Baba Muri Loss, Ndinotenda and Shungu.
The Gold Mafia single is on Guspy Warrior's YouTube channel where it has garnered 8 281 views since its release on April 13.
Qatar international news agency Al Jazeera, released a four-part investigative series which exposed gold smuggling and money laundering in Zimbabwe involving high ranking officials.
The Al Jazeera documentary first episode was aired on March 23, 2023, episode 3 and 4 were aired on April 6 and 13 respectively.
The documentary revelations triggered outrage among Zimbabweans.
Al Jazeera yesterday said Guspy Warrior's music showed the impact of its documentary.
"The I-Unit's latest exposé is producing impact. Guspy Warrior, a Zimbabwean reggae artiste has produced this dancehall EP titled #GoldMafia," the Al Jazeera Investigations Unit said on Twitter, describing the EP as hot.
President Emmerson Mnangagwa's ambassador at large, Uebert Angel, was recorded on video name-dropping people who could facilitate gold smuggling and money laundering including the first family.
Zanu PF activists have reacted angrily to the documentary saying it was meant to tarnish the ruling party and the country.
After weeks of silence, government finally released a statement saying investigations would be conducted.
"Government takes the allegations raised in the documentary seriously and has directed relevant organs to institute investigations into the issues raised therein," read the statement.
The Reserve Bank of Zimbabwe (RBZ) has frozen assets of four locals implicated in the gold smuggling, leaving out key figures such as Henrietta Rushwaya and others.
On Friday, first lady Auxillia Mnangagwa was heard in a telephone conversation telling Angel to engage Mnangagwa on how US$1,2 billion could be laundered using private or state planes.
Angel has played a central role in the Al Jazeera investigation exposing individuals involved in money laundering and gold smuggling.
His lawyer Lovemore Madhuku on Friday said the controversial preacher entertained the undercover journalists as part of an intelligence operation.
He denied his client's involvement in money laundering and gold smuggling activities.
Related Topics