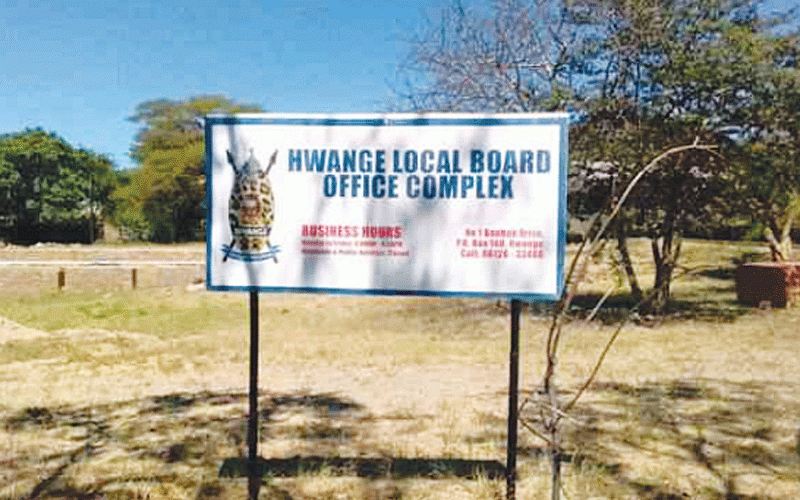 HWANGE Local Board (HLB) has issued an ultimatum to property owners to pay their bills or risk their properties being attached.
HLB spokesperson Dumisani Nsingo said the local authority was owed US$2 524 131,87 as of August this year.
In a final notice to residents and ratepayers dated September 13, HLB acting town secretary Paul Mabhureni said the local authority would soon issue final demand letters to all property owners who defaulted rate payment for more than 120 days.
"The final demand letters will be issued through legal channels. Failure to respond to the final demand letters might culminate in summons being issued leading to attachment of movable and immovable property of the debtor," Mabhureni wrote.
"Please note that the litigation process will also be extended to those that have not ensured development on their allocated pieces of land. The Urban Councils Act section 218 states that all land owners are liable to pay rates and all forms of taxes due to council."
Mabhureni noted that guided by the Title Registration and Derelict Lands Act (Chapter 20:20) council also had authority to repossess a stand which has gone for over two years without development.
A resident who asked to remain anonymous said the problem faced the local authority emanated from the fact that most residents residing in HLB areas came from such concessions as Hwange Colliery, Zimbabwe Power Company and National Railways of Zimbabwe.
He said such residents had never experienced living in urban areas where one had to pay rates and taxes.
"They query why they are made to pay, thus this leads to low revenue collection by the council," the resident said.
In September 2022, the local board said it had instituted legal action against residents and various debtors to force them to settle a total of ZWL$260 million they owed in unpaid rates.
The council then instructed lawyers from Dube-Tachiona and Tsvangirai to issue final letters of demand to defaulters.
The defaulters were expected to make payments within seven working days, failure which legal proceedings would be instituted against them, while interest and legal expenses would be charged.
Concerned over the continued low revenue collection, government has since instructed the local authority to come up with effective revenue collection strategies to ensure implementation of capital projects and service delivery.
Follow us on Twitter @NewsDayZimbabwe
Related Topics