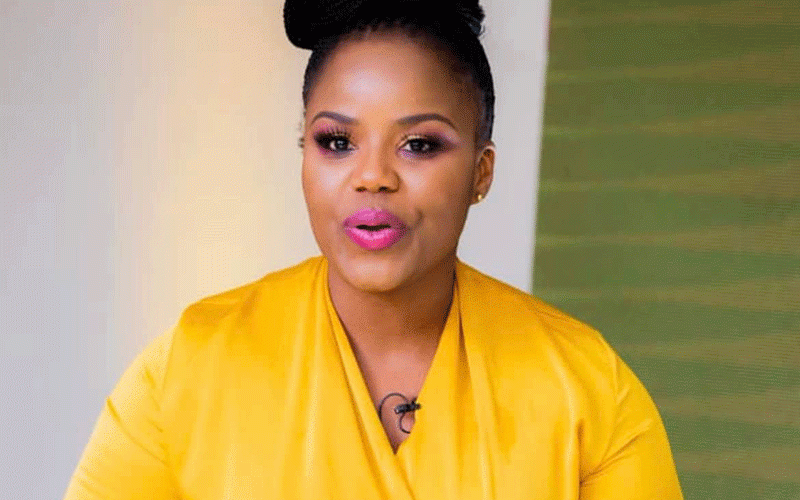 OPPOSITION Citizens Coalition for Change (CCC) has warned its aspiring candidates against celebrating early victory, saying the party was yet to confirm the successful candidates.
In some areas, aspiring CCC have already started campaigning as confirmed candidates in the 2023 election, but CCC spokesperson Fadzayi Mahere said the Candidate Independent Section Panel (CISP) was yet to release the list of successful candidates.
Several lists of CCC successful candidates are circulating on social media, but Mahere said a formal list of successful candidates would be announced "at the appropriate time".
The CCC candidates selection criteria is a four-step process and is different from a primary election as it is anchored on the consultation of multiple stakeholders to choose community-preferred candidates.
"It's important to highlight that once each step is complete, a formal report is presented to the panel, which then collates all the factors to select a candidate," Mahere said.
"The citizen caucuses are not decisive nor are they meant to necessarily produce a single candidate. All factors will be taken into account and a formal list will be announced at the appropriate time.
"No person who is not the CISP has the prerogative to announce candidates. We call on all citizens and stakeholders to be patient with the process and to disregard mischievous elements referring to 'leaked lists'. As soon as the final, official candidate list is complete, it will be made public and communicated officially."
This year's election will be held on August 23, while the Nomination Court will sit on June 21.
Critics say CCC is increasingly running out of time to conclude its candidates selection process.
Mahere said there was no confirmed candidate even at the ward level across the country.
"One of our key deliverables under the 2023 agenda is to produce citizen representatives to compete in the upcoming election," Mahere said.
"This process directly puts the power to choose representatives in the hands of communities. To achieve this, we designed a citizens' candidate selection template to outline how the process would be rolled out.
"The process lets citizens nominate their own candidates, uses an independent panel to vet nominated candidates, allows citizens to question candidates through caucuses' then final selection and validation is made by CISP."
Meanwhile, Gweru provincial magistrate Miriam Banda yesterday granted $50 000 bail each to five Citizens Coalition for Change (CCC) Chirumanzu South activists accused of perpetrating politically-motivated violence.
They are facing malicious damage to property, assault and robbery charges.
The five, who were being represented by human rights lawyer Martin Mureri, however, pleaded not guilty. They will be back at Mvuma Magistrates Court on July 7 for trial.
As part of their bail conditions, they were ordered to report once a fortnight at Charandura Police Station in Chirumanzu and not to interfere with State witnesses.
Allegations are that on May 31 at Rupepwe Primary School in Chirumanzu, the opposition activists assaulted Justice Dzaguma, a Zanu PF activist.
The accused also allegedly assaulted Nhamo Muzembi and robbed him of US$50, a POSB bank card and a Zanu PF card.
Further allegations are that on the same day at around 11am at Mazvimba Primary School in Chirumanzu, the accused smashed Philimon Madzivanyika's Itel cellphone.
They allegedly damaged the phone pouch valued at US$3.
The five also allegedly tore a counter book belonging to Julius Kunodziya.
The book was valued at US$1. The State alleges that the five disrupted the voters roll inspection exercise at the school.
Helen Khosa prosecuted.
Related Topics