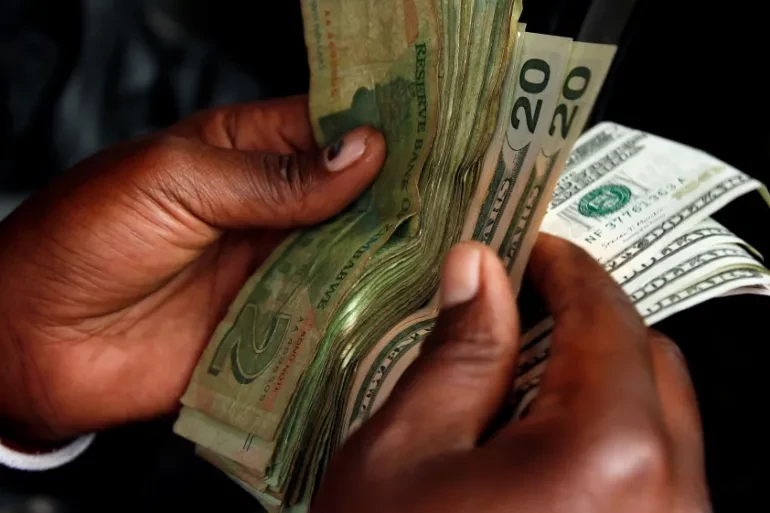 SOME parents with children attending Mangwara Primary School in Kariba have accused the school headmaster of allegedly threatening them whenever they question the exchange rate the school uses to charge school fees.
The parents allege that the headmaster, Aleck Chakwe sets his own foreign currency rate, which is different from the one set by the Reserve Bank of Zimbabwe (RBZ).
"The headmaster is creating his own rate. In 2022 during issuance of third term receipts, many parents questioned the rate which the school was using. When I checked with other parents, they were given receipts with various fee charges. We are paying in United States dollars, but the amount on the receipt is in Zimbabwean dollars," a concerned parent told NewsDay.
One of the parents Brighton Chabvonga said he is now living in fear after the headmaster accused him of sending messages to the district school inspector (DSI).
"The message which is believed to be from me says: 'A certain donor paid US$60 for a child in Grade 5 and that money was receipted at $18 000 RTGS. Please DSI resolve this issue," he said.
The headmaster allegedly responded to a message saying: "Why do you want donors to pay for your children's fees up to Grade 7? Are you sure she will get to Grade 7? Will you be alive to see your child go up to Grade 7? If this donor wanted to pay for your child's fees, he would have come to your house and given you the money, but he came to the school and we received the money. Why are you questioning us about the money? You are not even supposed to know that the money was paid. What you are supposed to get is a receipt that someone paid fees for your child. You are energetic and you can work for your child's fees and not rely on donors."
Chabvonga said the headmaster's response frightened him.
"I am now scared of sending my kids to (the school) if this issue is not resolved. I am helpless. This is the only school nearer to my home. The police officer in charge is a board member of the school development committee (SDC) and chances of not getting help are very high," he said.
Other parents also alleged that the headmaster might be abusing donor funds.
"The school accounts must be audited. The school head must explain how the money being paid as fees is being used," said another parent.
They said the school head was acting as the supreme law and urged authorities to intervene.
Chakwe, however, denied the allegations saying the school does not have a US dollar account.
"We are merely mandated to receipt in RTGS because our school does not have a Nostro account. We use the prevailing bank rate to convert US dollars to RTGS because most parents in the area do not have access to RTGS," Chakwe said.
Ministry of Primary and Secondary Education spokesperson, Taungana Ndoro said the headmaster's actions are illegal and are an act of corruption.
"Any school that collects money in foreign currency should receipt it in foreign currency and acquit it in foreign currency as well. The entire supply chain should show clearly that foreign currency was received, receipted, quotations received in foreign currency, and the money also consumed in foreign currency," Ndoro said.
Related Topics