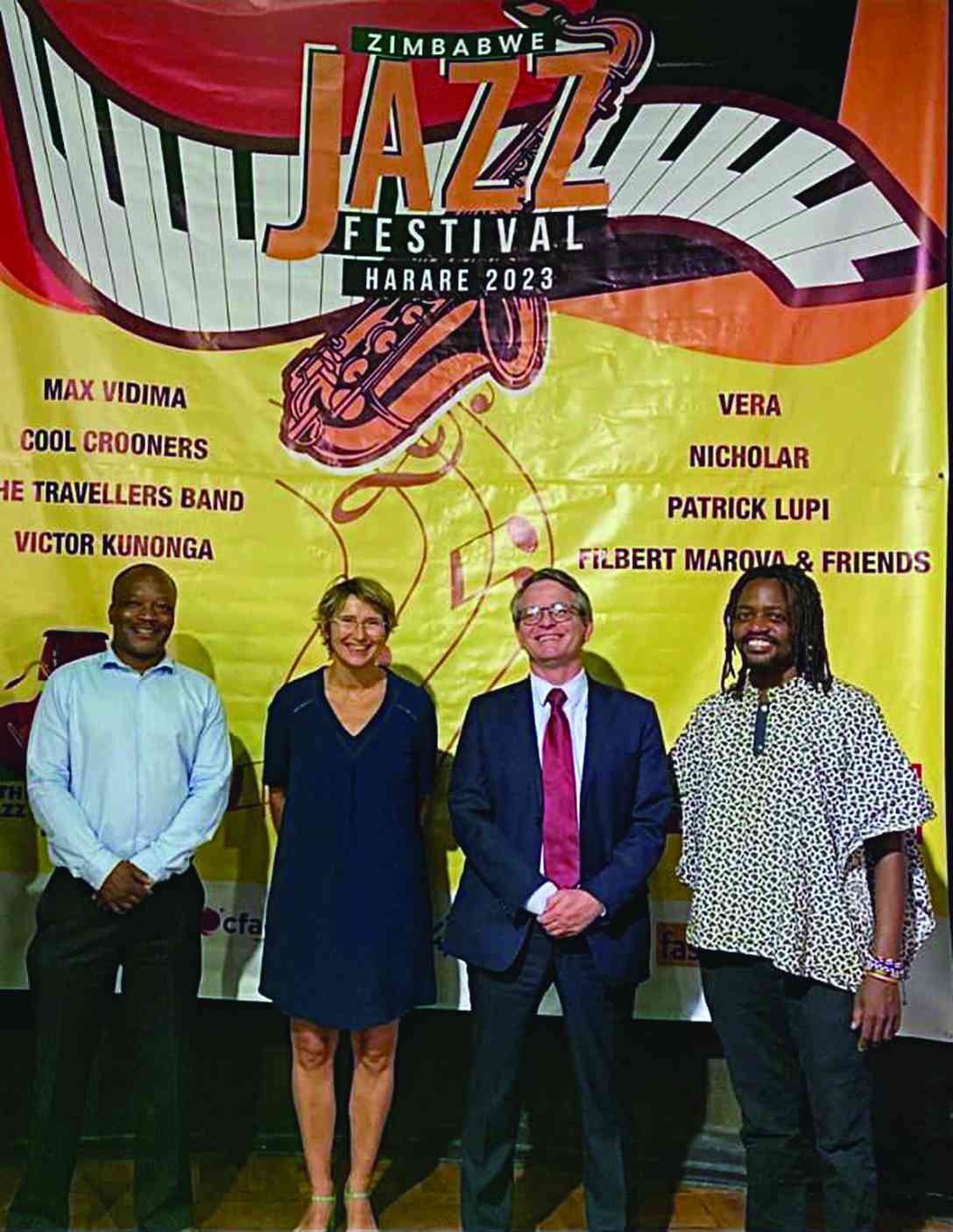 South Africa-based Zimbabwean guitarist Maxwell Vidima is the headliner at this year's edition of the Zimbabwe Jazz Festival being hosted in Bulawayo and Harare respectively.
The composer, arranger and vocalist will be among a dynamic line-up of performers scheduled to take to the stage at Alliance Francaise de Harare tomorrow from 2pm until 10pm. Other performers include internationally-acclaimed marabi outfit the Cool Crooners of Bulawayo, Travellers Band, Victor Kunonga, locally-based French singer, guitarist and songwriter Patrick Lupi, funky jazz vocalist and guitarist Maria "Vera" Chisvo, afro urban singer Nicholar Mutuwa as well as veteran jazz pianist and composer Filbert Marova and friends.
The festival has been held in both locations since last year. Audiences can expect a mixture of young and old artists performing various local jazz interpretations. Josh Meck, an afro-jazz musician, will today perform at Alliance Francaise de Bulawayo alongside veteran singer George Phahlane, Charles "Mahlaba" Banda, and Ngoma iNgoma, a seven-piece band from Bulawayo best known for their hit song Amalobolo.
The event starts at 6pm and will end at 10pm. Admission is free.
Alliance Francaise are French cultural centres which promote dialogue between cultures and the promotion of cultural, artistic and linguistic exchanges.
French ambassador Laurent Chevallier said at a press briefing earlier this week the embassy was "happy and very proud of the activities of the French alliances".
The press briefing was also attended by Alliance Francaise de Harare director Fanny Gauthier and ZJCT trustees Filbert Marova and Tinashe Mukarati.
"For many years it has really been an important part of our co-operation here in Zimbabwe and our partnerships with many actors of the cultural and artistic life of Zimbabwe, especially ZJCT," Chevallier said.
This year, the festival is centred on local flavour, hence the theme "Local Flavour".
Mukarati said by "Local Flavour" ZJCT was "now trying to see how local artists are able to interpret their own music in a jazz-influenced way, which is the reason why some of the names in the line-up are those of artists that you wouldn't typically think they play jazz".
In an effort to revive jazz music, ZJCT used to host a weekly event called "Back 2 Jazzics" (B2J), which was founded in 2016. At B2J, the artists were given the task of performing other established artists' music in order to deepen their understanding of jazz and what it is all about.
The trust has not been able to host the event since the Covid-19 pandemic, but it has been able to host some workshops to try and refine the jazz concepts of the various artists that they work with.
Mukarati also said that the concept of having artists from different parts of the country falls straight in line with the mission of ZJCT, which is to encompass the entire country and promote exchange.
The Cool Crooners will be in Harare while Josh Meck will travel to Bulawayo.
He said future festivals will feature artistic exchanges through workshops and performances from artists based in France and other French-speaking African countries.
In March last year, Alliance Francaise de Harare hosted the French duo, Sages Comme Des Sauvages, which was in the country for Francophone Week. Established in 2016, ZJCT is the brainchild of Marova and is steered by a committee that comprises both jazz artists and lovers of the genre who aim to revive, promote and preserve the jazz culture in Zimbabwe, providing quality entertainment and education.
The festival is sponsored by the French embassy with support from Fastjet, Total, Seed Co, CFAO Motors and Utande. Kunzwana Trust, who have been supporters of local jazz for the past two decades, is offering promotional assistance.
The opening show in Harare will be going for US$15 and US$20 at the gate.
Related Topics