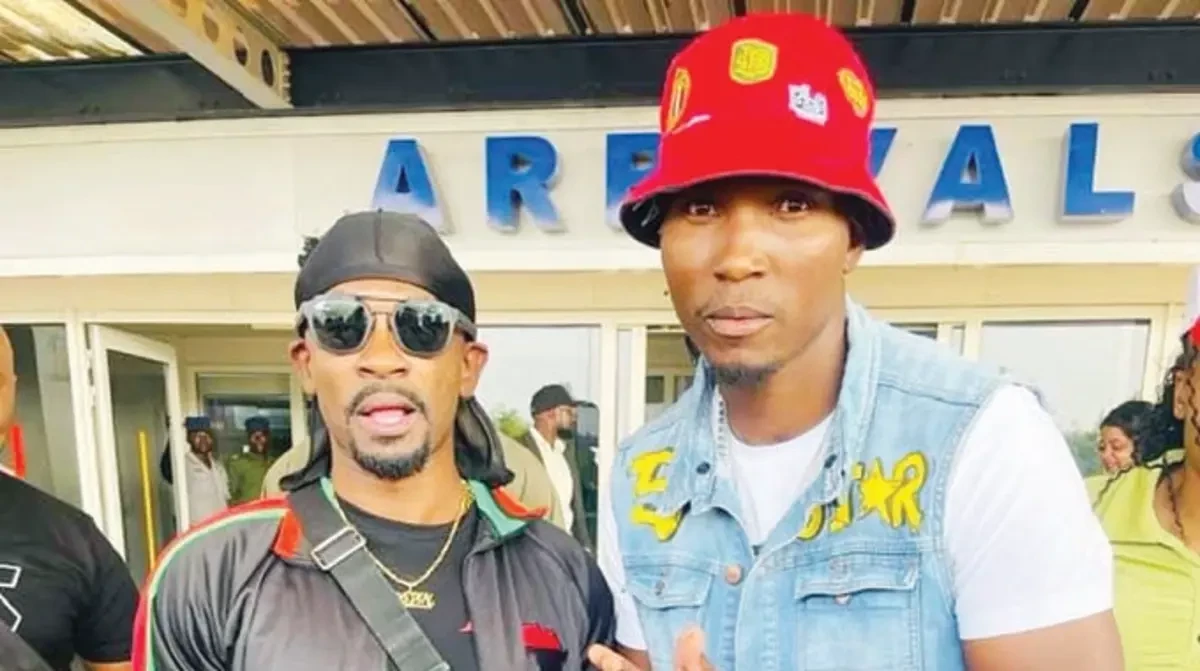 DAVID & GOLIATH is the title of the recent album by the self-styled dancehall doctor, Sylvester Energy Chizanga, popularly known as Freeman.The album has 13 tracks and in a fortnight of its release, some of the tracks such as Zimbabwean Queen ft Christopher Martin has been trending across online streaming platforms and on local and international radio charts.
In terms of edutainment, dancehall superstar Freeman delivered on his latest release. For someone with the moniker "Doctor VeMagitare", he was able to create music that is both therapeutic and healing. David & Goliath represents relatable life events, lectures and advice.
David & Goliath is a lesson for all ages about the various goliaths (challenges) they encounter in daily life, according to Freeman. Undoubtedly, today's generation needs music that deals with how to manage problems, especially given how frequently people attempt to commit suicide. In songs Mjolo and Mukuru, Freeman preaches the value of life.
Freeman understands what it is like to be acknowledged as a growing artist because he has worked hard to reach the top of the charts. He worked with Nyasha David and Poptain on the new album's songs Wakadyiswa and Distance, respectively in order to allow other musicians a chance to shine. In contrast to Mjolo, which discusses the problems with modern love, Wakadyiswa appears to show the other side of romantic relationships.
The most popular song is without doubt his collaboration with Christopher Martin on Zimbabwean Queen. The primary reason the song has garnered so much attention, according to comments and criticism that have been flying around social media since the album's release, is that Freeman featured the Caribbean dancehall star Martin. It is, however, crucial to give Freeman credit on Maruva the 13th track for having collaborated with Martin. Even though the criticism may be valid given that another international duet on the album with Towela Kaira from Tanzania had low views compared to others on YouTube, he still deserves the accolade for his international collaborations.
The album's cover song, David & Goliath, speaks about difficulties and serves as inspiration. Vakomana Vedrip, another popular song from the album, features him wearing his Gallis crown and warning the girls about the terrible intentions that many swag boys and men on the streets have when they act in the name of love. The tune has generated a lot of controversy on social media streets with many saying Freeman had strayed from the mark, as evidenced by his frequent justifications on the album launch and his subsequent performances.
At the David & Goliath album launch, Freeman demonstrated once more why he merits high acclaim both domestically and abroad. The singer gave his fans plenty to brag about during the album launch at a packed Alex Sports Club in Harare. The powerful stage performance demonstrated that he and the HKD Band are a total package. He has excellent consistency, releasing at least one album annually. His past albums are Gomba, Top Striker and Gango.
Follow us on Twitter @NewsDayZimbabwe
Related Topics