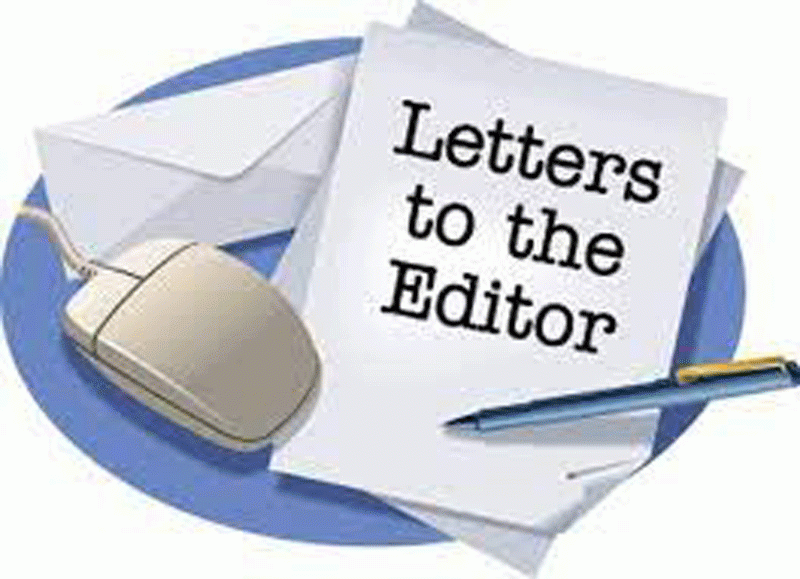 THE Zimbabwe Human Rights Association (ZimRights) notes with concern the stifling of the freedom of expression in Zimbabwe.
This has been a growing trend that was recently manifested with a Wallace "Winky D" Chirumiko musical show that was disrupted by members of the Zimbabwe Republic Police (ZRP).
ZimRights has noted how there has been a systematic attack on the freedom of expression in Zimbabwe.
Artistes like Thomas Mapfumo have had their music banned from Zimbabwe's public radio stations for being voices of dissent.
In January 2023, the Economic Empowerment Group (EEG), a Zanu PF-affiliated lobby group, wanted Winky D banned for his music which they deemed as "anti-development".
On March 4, 2023, members of the ZRP stormed the stage in Chitungwiza, where Winky D was performing live, forcing the show to come to a stop.
This was not the first time that the artiste has been targeted for his social justice lyrics, which some people find offending.
This is reminiscent of colonial-era antics that were used to arrest and persecute artistes who sang against the injustice that the government was carrying.
ZimRights would like to remind the government of Zimbabwe that the supreme law of the land affords all Zimbabwean artistes the freedom of artistic expression.
Section 61(b) of the Constitution says that: Every person has the right to freedom of expression, which includes (b) freedom of artistic expression and scientific research and creativity.
This freedom is also guaranteed in other regional and international instruments which Zimbabwe is bound by the International Covenant on Civil and Political Rights (ICCPR) under Article 19(2), which says that: Everyone shall have the right to freedom of expression; this right shall include freedom to seek, receive and impart information and ideas of all kinds, regardless of frontiers, either orally, in writing or in print, in the form of art, or through any other media of his choice.
Further, the African Charter on Human and Peoples' Rights Article 9(2) states that every individual shall have the right to express and disseminate his opinions within the law.
ZimRights would like to remind government of the need to walk the human rights talk and would like to quote a statement by Justice, Legal and Parliamentary Affairs minister Ziyambi Ziyambi.
During his speech at the high-level segment of the 52nd session of the Human Rights Council held in Geneva, Switzerland, Ziyambi said: "My government renews its commitment to equality for all, to the sanctity of life and human dignity, and to the protection of all fundamental human rights."
This must not just be in word, but in deed.
It is against this background that ZimRights implores government to put a stop to the systematic attacks on the freedom of expression by artistes and everyone else in Zimbabwe.
Therefore, ZimRights makes the following calls:
That the ZRP takes makes thorough and impartial investigations into the disruption of Winky D's show and takes corrective measures to bring redress to the artist as well as to show themselves as a non-partisan police service.
That the National Arts Council of Zimbabwe should show up and defend the creative space as a true champion of the promotion and development of the arts sector, and
That Youth, Sport, Arts and Recreation minister Kirsty Coventry protects the artists whom she serves.
Finally, ZimRights commends and encourages all artistes to use their talent to fight injustice, corruption, and human rights abuses in our society. Art is a vital cog in our Zimbabwean society and goes beyond art for art's sake! - ZimRights Information Department
Hope Zim wont have another false start
WHEN Idi Amin was ousted from power in 1979, Ugandans poured into streets celebrating the end of rule by decree. The level of euphoria seen at that time was redolent of the scenes which we won't see in World Cup-winning nations.
Lionel Messi led Argentina to World Cup glory, but the celebrations have not been of such magnitude. Sigh!
Zimbabwe has had those two moments in the past, first in 1980 when the white colonial rule ended and in 2017 when Emmerson Mnangagwa ousted his mentor, the late Robert Mugabe in a coup.
So misplaced were the people's hopes, so ecstatic were the people in 1980 so much that when one woman, in the jubilant crowd, was asked by a journalist what she would do if Mugabe failed to deliver in his promise, she responded: "I do not want to think about it."
I am sure years later if she lived long enough to this day, she must have regretted never thinking what if Mugabe failed, because boy oh boy, Mugabe failed spectacularly so much that his removal sparked wild celebrations.
In November 2017, Zimbabweans of the darker hue had their own quasi-World Cup-winning celebrations when Mugabe finally relinquished power after swearing for years "hazvife zvakaitika ndopika naMbuya Bona" (that will never happen, I swear by my mother).
People celebrated their tails off, others poured libations on the ground thanking the ancestors for finally hearing their prayers.
A top opposition official was quoted in the media saying it was time for the younger generation to take over; how mistaken he was!
No one ever thought there could be someone worse than Mugabe or better still Mugabe and colonial Rhodesia leader Ian Smith put together.
A good friend of mine in the ruling Zanu PF circles recently joked that it was like being used by a hyena to chase away a lion forgetting that they are both predators.
To put it more appropriately, it was like being used by a leopard to chase away a cheetah.
Mugabe's successor Mnangagwa has built a Potemkin village, a cardboard city so to speak, a phantom utopia where all is well, but reality speaks otherwise.
He promised a new beginning and (democrass) which has turned out to be the new beginning of an end for Zimbabwe.
All that could go wrong has gone wrong. The economy has keeled. A new beginning indeed!
One hopes that Zimbabwe will have a new beginning; the 2023 elections will usher a new era, not error. -Mwana Buhera
Inflation will certainly rise as elections draw closer
ZIMBABWEAN fiscal and monetary authorities continue to implement various economic policies to tame incessant Zimbabwe dollar depreciation and curb price inflation.
For instance, the central bank invited applicants to subscribe to the issuance of gold-backed digital tokens, a noble idea seeking to take advantage of the stable gold prices.
The question, however, remains: Are these policies the right prescription for Zimbabwe's ailing economy?
Treasury's 2023 gross domestic product projection of 3,8% was premised on the assumption that the Treasury will maintain fiscal discipline, increased electricity production, better rainfall patterns, and stable exchange rate and prices to drive private investment, production and consumer aggregate demand.
Fortunately, the nation received normal rainfall patterns in many areas during the 2022/23 cropping season, which is expected to greatly improve harvest and lower food inflation.
Good rains have also greatly benefited tobacco, Zimbabwe's top forex earner.
As of April 28, 2023, cumulative auction floor sales volume was 11,82 million kilogrammes (US$33,98 million), while contractor trading has realised 122.37 million kg (US$368,56 million).
The nation is also benefiting from elevated global mineral commodity prices.
The Zimbabwe National Statistics Agency trade statistics show that minerals alone contributed about 81% to total export earnings in March 2023.
Increased activity is also expected in the construction sector as government undertakes various developmental projects such as road and dam construction.
However, the balance of risks is tilted to the downside. The Zimdollar decline and inflation are expected to exacerbate in a year coinciding with constitutionally scheduled harmonised elections.
Already, the gap between the official and parallel rates is exceeding 100%, risking a total market rejection of Zimdollars.
Election years are generally associated with unsustainable fiscal spending and quasi-fiscal activities as well as other risks such as political violence and capture of key State institutions.
This scares away investment and destabilises the local currency and prices.
Economic activity is also being weighed down by the precarious electricity situation bedevilling the economy as the Zimbabwe Electricity and Transmission Distribution Company implements increased load-shedding hours to ration scarce electricity.
This is causing falling throughput and rising production costs.
Also, the Russia-Ukraine war and rising geopolitical tensions between China and the United States are constraining global supply chains, which in turn, greatly affects net importers like Zimbabwe through elevated imported inflation. - Zimbabwe Coalition on Debt and Development
Related Topics