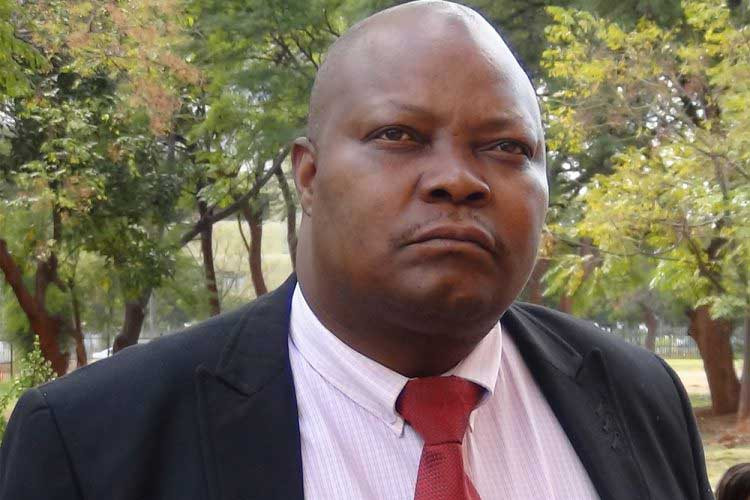 THE continued arbitrary detention of opposition Citizens Coalition for Change (CCC) vice-chairperson and Members of Parliament Job Sikhala (Zengeza West) and Godfrey Sithole (Chitungwiza North) is revealing of the politicised justice system in Zimbabwe, 100 days since their incarceration.
The arbitrary detention of Sikhala and Sithole is unjust and abusive.
It has caused unspeakable emotional distress to them and their families.
Zimbabwean authorities cannot continue to incarcerate Sikhala and Sithole and deny them bail at every turn for no apparent reason.
They must be released immediately and unconditionally.
Sikhala and Sithole were arrested on June 14, 2022 after attending the funeral of political activist, Moreblessing Ali, who was missing for three weeks before being found murdered and her body mutilated on June 11, 2022.
Zimbabwean authorities have accused the MPs of encouraging CCC supporters to cause violence in Nyatsime, Chitungwiza, during Ali's memorial.
They are facing charges of inciting violence and were denied bail when they appeared at the magistrates court.
Several appeals for bail have since been rejected.
As government critics and members of the opposition are frequently harassed and arrested, Amnesty International believes that the charges against Sikhala and Sithole, and the denial of their bail, is an effort to persecute and silence political opposition by the Zimbabwean authorities.
The continued incarceration of Sikhala and Sithole is a travesty of justice. They are victims of a government hellbent on silencing opposition voices.
Zimbabwean authorities must stop criminalising dissent and instead create a conducive environment for people to freely express themselves. - Amnesty International
Free, fair elections only possible when peace is achieved
AS we celebrate the International Day of Peace, running under this year's theme End racism. Build Peace, the Zimbabwe Election Support Network (Zesn) implores all stakeholders to ensure a peaceful environment ahead of the 2023 harmonised elections as part of efforts to enhance electoral integrity.
The International Day of Peace or Peace Day is observed around the World annually on September 21.
Established in 1981 by a unanimous United Nations resolution, Peace Day provides a globally shared date for all humanity to commit to peace above all differences and to contribute to building a culture of peace.
As Zimbabwe joined the rest of the world to commemorate this special day, Zesn strongly believes targeted peace-building efforts will go a long way in preventing election violence in Zimbabwe during the 2023 pre-polling and post-election periods. Zimbabwe is a signatory to the African Charter on Democracy, Elections and Governance, United Nations Universal Declaration of Human Rights and the International Covenant on Civil and Political Rights, among others which call for the promotion of peace during elections; therefore elections are an important aspect of every society.
Peace ensures that voters are allowed to exercise their constitutional and democratic rights to cast votes and elect their candidates of choice without fear or intimidation.
Free and fair elections can only be achieved when peace is apparent.
Zesn calls for the strengthening of the National Peace and Reconciliation Commission and the Zimbabwe Human Rights Commission, faith-based organisations (FBOs), civic society organisations (CSOs), community-based organisations, education institutions, political parties and the media because they are critical stakeholders to fostering a culture of peace and tolerance in communities.
The Network reiterates its previous calls on the media as the sword arm of democracy to serve as a conduit for public debates; peace and reconciliation through promoting dialogue between contesting candidates and not to proliferate hate speech.
CSOs must continue with their watchdog role to ensure tenets of democracy and adherence to human rights are maintained and upheld.
Zesn urges Zec, CSOs, FBOs, media and all institutions supporting democracy to provide citizens with objective civic and voter education focusing on peace messaging and youth engagement as this will go a long way in mitigating against conflict that leads to political and electoral violence at all stages of the electoral cycle. - Zesn
Zim must work on fostering national cohesion
DECADES following independence, Zimbabwe continues to face conflict and violence that impede efforts to build inclusive and effective healing and reconciliation in the country.
Historically, Zimbabwe has repeatedly attempted to promote peace and national reconciliation through numerous policies and agreements.
Major initiatives include the national reconciliation policy of the 1980s and the Organ for National Healing, Reconciliation and Integration of 2009.
Unfortunately, these efforts failed to bring the socio-political stability they intended to.
In light of previous drawbacks and limitations, an independent commission, the National Peace and Reconciliation Commission (NPRC) was constitutionally created and mandated to transform Zimbabwe from a culture of conflict and violence to a culture of peace and cohesion.
Among other actions, the NPRC will fulfil its mandate by conducting investigations and research on the nature, scope, extent and causes of disputes and conflicts.
As outlined in the NPRC's Strategic Plan, there is an opportunity for evidence-based research to contribute to enhancing and repairing societal relationships, make recommendations for addressing fault lines and leverage the capacities of resilience towards increased cohesion.
The Social Cohesion and Reconciliation (SCORE) Index approach, developed by the Centre Sustainable Peace and Democratic Development (SeeD), provides the NPRC with an opportunity to track conflict and resilience trends and patterns, which would inform the design of effective response mechanisms and programmes towards tailored, inclusive, targeted, and effective healing and reconciliation.
Within the framework of this study, the field surveys were conducted by a team of researchers from the NPRC, supported by SeeD.
The data collected was analysed in accordance with the SCORE methodology.
Following the design of the questionnaire, data collection was undertaken from February 22 to March 5, 2022 in Manicaland and Masvingo provinces.
The quantitative data collection was performed using the Kobo Collect software and followed a random sampling approach.
Overall, the data analysed is based on the administration of 785 questionnaires to individuals aged 18 years and over.
Sampling was calibrated and representative, according to geographical distribution (with 272 respondents for Manicaland and 513 respondents for Masvingo). - SeeD
Related Topics