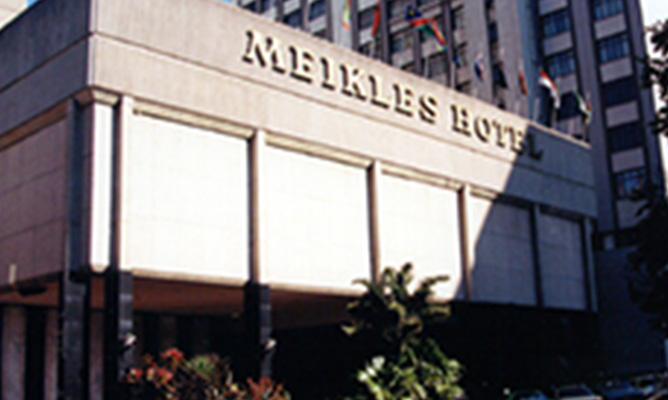 BY TAURAI MANGUDHLA MEIKLES Limited chairman John Moxon's son Matthew has been appointed to the board of directors of the Zimbabwe Stock Exchange-listed entity.
It appears a succession programme is underway at the firm, as Matthew's father, John ages. His appointment was effective this month.
Matthew is no stranger to the diversified business empire, being a non-executive director and managing director of the group's tea production and property units, Tanganda Tea Company Limited and Thomas Meikles Properties, respectively.
Matthew is well-poised to succeed his father, the grandson of Thomas Meikles (TM) who founded Meikles Departmental Stores in 1894 in Bulawayo and Gweru. John has been Meikles chairman for many years.
Matthew holds a BA Hons in Humanities History and Political Science from Stellenbosch University, South Africa, a Bachelor of Laws from University of Cape Town (UCT) and Master of Business Administration, also from UCT.
He has other qualifications in basic financial management, property development and investment analysis from UCT.
He worked for the Shoprite Group of Companies in South Africa as trainee manager and trainee buyer between 2013 and 2015 before serving as project manager in Mozambique for just over a year.
He joined the Meikles Group as head of business development in March 2017 before being elevated to the position of managing director Meikles Stores in November of that same year, a position he held for two years.
He was then moved to head the property division in August 2018.
In its 2021 annual report, the Meikles Group said strategic alternatives were being examined on how best to unbundle properties and to provide an opportunity for shareholders to enhance value.
"A strategy will be determined and implemented after the Tanganda unbundling process. The status of the hospitality assets is yet to be decided, but a strategy to unlock and enhance shareholder value will be determined," the company said.
The group's agricultural subsidiary, Tanganda Tea Company Limited was classified as a discontinued operation and an asset held for distribution to shareholders on March 31, 2021. Tanganda was subsequently demerged from the group on February 1, 2022 and listed separately on the Zimbabwe Stock Exchange on February 3, 2022. The strategy to list Tanganda separately is expected to unlock value for the capital invested in crop diversification for the shareholders while the separate financial reporting will enhance understanding by financial markets leading to a more accurate valuation of the business.
The Meikles Group is one of the largest corporate entities in southern Africa with significant stakes in TM Pick n Pay supermarkets, TM Financial Services, Tanganda Tea Company and Victoria Falls Hotel in Zimbabwe; and Mentor Africa and the Cape Grace Hotel in South Africa.
Related Topics