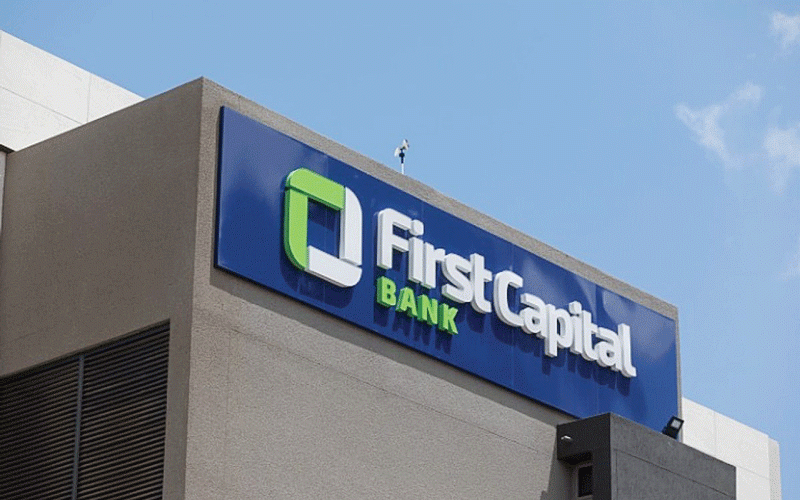 THE Victoria Falls Stock Exchange (VFEX) has partnered First Capital Bank Zimbabwe Limited (FCBZL) in a bid to embark on various initiatives aimed at promoting the bourse and the capital markets.
The move has seen the signing of a memorandum of understanding (MoU) between the two parties.
This was revealed by VFEX chairperson Caroline Sandura during the listing of FCBZL on the bourse on Friday, where it became the first bank on VFEX and 13th overall counter to list since the bourse commenced operations.
"VFEX and First Capital are exploring ways to work together on various initiatives that are aimed at promoting the VFEX and the capital markets and this has resulted in the signing of a memorandum of understanding," Sandura said.
"Initiatives contained in the MoU seek to address the following: First Capital providing settlement banking facilities on VFEX with a guarantee fund, partner the exchange in the establishment of a clearing house, First Capital becoming a custodial bank, and assist in the establishment of a foreign exchange trading platform known as contracts for differences (CDF) trading."
Sandura said FCB had a wealthy history of strategic development and movement, and that the listing was no different.
She added that listing on VFEX would create a noteworthy chapter for the bank.
FCB board chairperson Patrick Devenish said the bank was excited at the prospect of raising United States dollar denominated funding in the future in the form of fixed capital or debt instruments.
"We are confident that the VFEX is the right gateway for in-bound investment and are positioning ourselves to play a part in bringing in the much-needed dollar investment to the economy," he said.
"With our experience, knowledge, and participation in capital markets, we are ideally placed to be part of the chain that mobilises significant investment capital to the productive sectors. We plan to increase our foreign earnings."
To achieve this, Devenish said FCB had introduced several foreign currency denominated products and partnerships through its commercial paper and in the money transfer agency space.
In addition to being an efficiently priced platform, he said the VFEX would give additional value to FCBs' shareholders in the form of tax incentives, United States dollar capital gains and dividends, among other benefits.
"Going forward, we shall be required to report our financial performance in US dollars. We believe this will make it possible for our stakeholders to better understand our business as they make investment decisions. Today, we further accelerate our sustainable growth agenda," he said.
FCB is subsidiary of FMB Capital Holdings plc, a financial services holding company based in Mauritius with banking operations in Botswana, Malawi, Mozambique and Zambia.
Related Topics