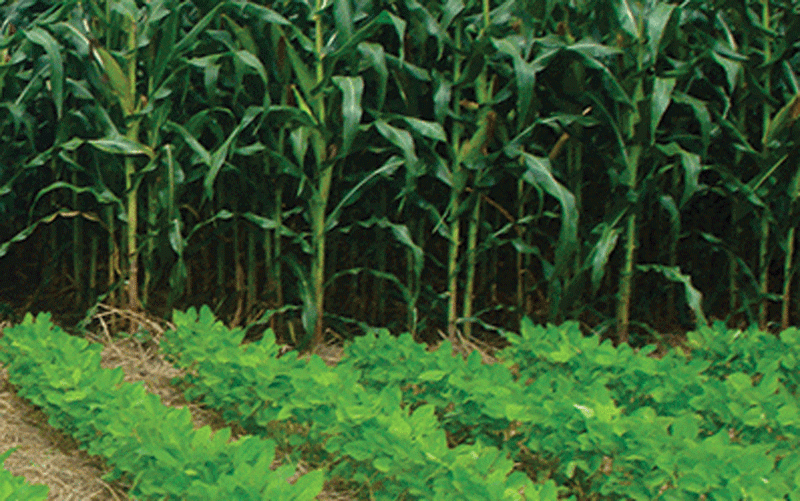 A surge in natural calamities including low rainfall and floods could throw Zimbabwe's Vision 2030 into jeopardy, a new report says, imploring policymakers to tighten up belts and respond in equal measure.
The government rolled out Vision 2030 in 2018, undertaking to transform Zimbabwe into an upper middle-income economy within 12 years.
Under the blueprint, government wants to rebuild industries, unlock more job opportunities and improve individuals' annual earnings.
The strategy, being undertaken through two strategies the National Development Strategy 1 and 2 (NDS1&2), has been undermined by domestic and external shocks, including a disastrous currency decimation and high inflation.
These have been compounded by the explosion of Covid–19 three years ago and conflict in two of the world's biggest sources of agricultural inputs recently, which have triggered gridlocks in global supply chains.
In a paper released during a disaster risk management workshop in Bulawayo last week, Emmanuel Mavhura, head of the department of disaster risk reduction at Bindura University of Science Education (BUSE) said climate change will ruin agriculture and undermine targets under NDS1.
Agriculture contributes 20% of Zimbabwe's gross domestic product.
The BUSE academic is worried that heavy reliance on rainfed agriculture would be a hurdle to food and cash crop production should water scarcity worsen under climate change.
"If 70% of the population are farmers, 66% of which are dependent on rain-fed agriculture, the impact of drought is likely to be greater," Mavhura told delegates during a workshop convened to strengthen capacities in disaster risk management and financing in Africa, particularly for economies that have signed up with African Risk Capacity (ARC).
ARC is a specialised African Union agency with the mandate to support member states improve their capacities to respond to extreme weather events.
"If measures are not taken to prevent droughts, NDS1 (targets) might not be met given the scenario on the ground," Mavhuna said.
"Even sustainable development goals will not be met.
"We continue to see people queuing for water in rivers, decimation of crops and livestock has been affected.
"We have lost wildlife in Hwange and Gonarezhou national parks.
"Humanity's inaction is creating greater risks, what you fail to do creates greater risks. Economic losses have been increasing.
"As Zimbabwe, we have also contributed (to climate change)."
He said the number of natural disasters reported in 2019 alone were far higher than those of the previous decade combined, demonstrating that the frequency and severity of floods, storms and drought was intensifying.
ARC is broadening its interests in Zimbabwe as authorities respond to the intensifying natural disasters.
"Currently, the ARC insurance covers drought insurance and tropical cyclone risks," Clive Mphambela, chief director for communications in the ministry of Finance and Economic Development said.
"I am, however, informed that ARC is exploring possibilities of extending the insurance to cover products such as flood outbreaks and other emerging epidemics.
"An index-based financing facility, the extreme climate facility that aims to finance anticipated magnitude and incidence of extreme climate events is also being developed.
"It is indeed gratifying for us to have participated in and benefited from ARC's pool during the 2019/2020 agricultural season, which resulted in a US$1,4 million pay-out, complemented by a US$290 000 which was extended to the WFP (World Food Programme) and supported over 180 000 households in the highly vulnerable districts.
"Since then, we have not looked back. We have, in collaboration with partners, been purchasing sovereign policies, complemented by replica policies (from WFP and StartNET along their members)."
Related Topics