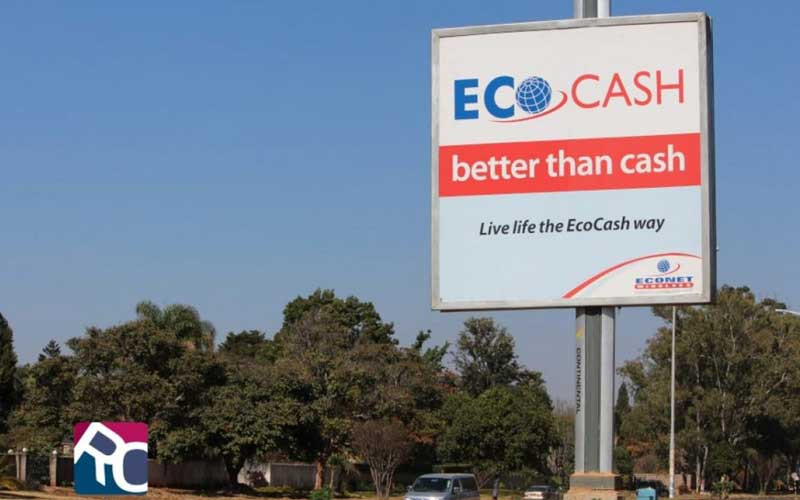 ECOCASH has entered into strategic partnerships with supermarkets, fuel service stations and several retail outlets to facilitate US dollar mobile transactions, to improve customer experience and convenience.
Zimbabwe's largest mobile money platform recently partnered with leading supermarket chains OK Zimbabwe and Spar Zimbabwe, to allow customers to cash-in and cash-out US dollars while shopping at over 200 retail stores across the country, with a pilot project with TM Pick n Pay already underway.
The partnerships have resulted in customers living in cities, towns and villages having easy access to digital payment platforms and cash through a simple, safe, reliable and convenient platform. They are also contributing to bringing US dollar transactions into the formal financial services system that contributes to tax revenues, at a time when most US dollar transactions were largely being done in cash outside formal channels.
Munyaradzi Nhamo, the EcoCash chief operating officer, said the company is currently negotiating with various partners to bring them on board.
"Consumer payment behaviours and spending habits have changed significantly over the past few months, and it is imperative that we stay innovative to avail solutions that enhance the customer's digital journey and create convenience," he said.
Since it began accepting US dollars on its platform last year, EcoCash has incorporated numerous service providers, thus bringing convenience to its customers who can now make US dollar payments from the comfort of their homes or offices, at the push of a button.
Nhamo said EcoCash's growing collaboration with various partners will enhance the consumer user-experience and encourage greater agility and flexibility in business operations.
"Our strong presence in Zimbabwe, with over 500 channel partners, provides multiple opportunities to scale synergies, explore growth opportunities and identify new possibilities to work in collaboration with strategic partners.
"Through our partnership with supermarkets and other retail outlets, we will ramp up our efforts to bring financial services that meet our customers' digital needs," he said.
Market analysts believe that the latest collaborations further strengthen EcoCash's position as a trusted partner for businesses that want to increase customer choice and consumer access to their goods and services.
In addition to buying airtime, paying bills and sending money, customers can also make international payments with the money in their EcoCash USD wallet to pay for nexflix, facebook and DSTV among other routine, monthly expenses.
EcoCash has also partnered with prominent money transfer companies such as SasaiRemit, Mukuru, Western Union, WorldRemit, and MoneyGram among others to help spur remittances into Zimbabwe.
Zimbabweans living in the Diaspora can now send money directly into their loved ones and families' EcoCash USD wallet through the EocCash-facilitated money transfers using these global money transfer agents.
Related Topics