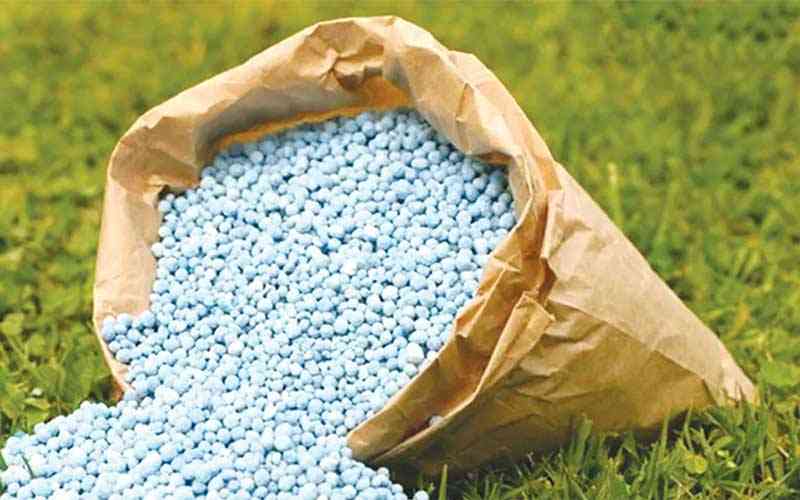 AGRICULTURE deputy minister Vangelis Haritatos says the sharp increase in fertiliser prices is a result of global shocks, but has promised that government would take cognisance when it announces the new pre-planting grain price.
This comes amid concerns over the rise in fertiliser prices, leaving farmers unsure about availability and affordability.
At the beginning of January this year, a 50kg bag of ammonium nitrate was pegged at around US$37. But it is now retailing for anything between US$55 and US$70, which farmers say was raising the cost of production.
Addressing journalists on the sidelines of the Regional Strategic Analysis and Knowledge Support System (ReSAKSS) conference, Haritatos said the high fertiliser costs were unfortunate, but promised that remedy was on the way.
"The fertiliser issue is an international shock and it has got nothing to do with Zimbabwe. We did not cause any of it, but our farmers are unfortunately being inconvenienced by the increasing price.
"This is something we cannot get away from, unfortunately, because a lot of raw materials, between 55 to 60% of raw materials in any fertiliser that's sold within our borders and even our neighbouring Zambia, Malawi and Mozambique are all dictated by international prices."
Haritatos said the rising international prices had a ripple effect on local costs.
"We need to think more and more about how we can localise as much production as we can.
"In the short term, what we have tried to do is try to make use of increased production at our local manufacturers, for example at Sable Chemicals, we are trying to make sure that they can produce as much local content as possible for the fertilisers," he said.
"Going forward for the summer season, what we can guarantee our farmers is yes we agree that we do not like the price of fertiliser, it's a worldwide issue, even if you go to Zambia they are selling fertiliser at a higher cost, but as government and Agriculture ministry, we will ensure that we take into consideration all input costs."
He said when the government announces in the coming weeks the new pre-planting price for the summer season, it will take into consideration the higher prices of fertilisers.
"What are farmers have to understand is that the high cost of fertiliser will be compensated by a higher producer price for our summer grains," he said.
Meanwhile Haritatos encouraged farmers to produce as much wheat as they can to ensure that the country is not subjected to any shocks.
Follow us on Twitter @NewsDayZimbabwe
Related Topics