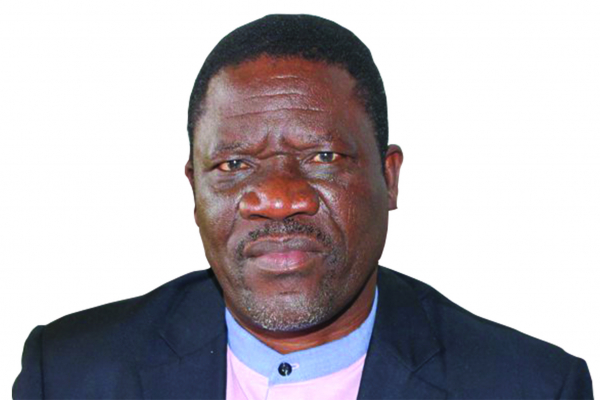 AS Zimbabwe hurtles towards one of its most defining elections since majority rule 38 years ago, questions abound on whether the Zimbabwe Electoral Commission (Zec) will at last deliver a credible poll.
By RICHARD CHIDZA
The poll management body insists it is ready and thus far has broken no rules despite the furore around the non-availability of the voters' roll prior to the nomination process. NewsDay senior reporter Richard Chidza (ND) at the weekend interviewed Zec acting chief elections officer Utoile Silaigwana (US) about these and other issues. Below are excerpts;
ND: What is your appreciation of the nomination process that has just concluded?
US: For me it shows the Zimbabwe Electoral Commission has done its mandate to afford all aspiring candidates at all levels the opportunity to contest as is their constitutional right. I can confirm now that for the presidential election we have 23 candidates, we are still to get the full situation as regards the legislature and council candidates.
ND: It looks like this was an overwhelming response. What do you attribute this to?
US: Indeed, it's a record. In my view this is due to two issues, firstly, I think the democratic space has opened up and secondly I believe the people of Zimbabwe have confidence in the election management body, hence their coming in their numbers in the knowledge that they will get the service that they deserve.
ND: Did Zec need the High Court to be forced to release the voters' roll?
US: You will appreciate that we have had to embark on fresh registration to come up with a completely new voters' roll in an effort to enhance the credibility of the election and a smooth process. It has never been done before and it's a mammoth task and Zec has been up to it. While calls have been made to release the voters' roll, Zec facilitated access to the voters' roll through various platforms created by Zec to allow aspiring candidates to check whether their nominators appear on the roll. We will make the voters' roll public once we complete its finalisation.
ND: Do you think you have broken any law in failing to release the voters' roll?
US: I would not think that we broke any rules. In terms of the law we are required to provide a final voters' roll . But as you and I know, the stakeholders were crying out for a provisional voters' roll. It is a voters' roll in the making and the law requires us to provide a final voters' roll in reasonable time and this will be done before we go to elections. We are doing our best.
ND: There are arguments that Zec should have had a final voters' roll before the President (Emmerson Mnangagwa) made the election proclamation. Is there a legal requirement for this?
US: I am not aware of any legal requirement of that nature except that we have to provide the final voters' roll within a reasonable time.
ND: The opposition has demanded an audit report of the voters' roll, what is stopping Zec from providing this?
US: Zec has responded to that request and we argue that the voters' roll is accessible to political parties, candidates and ordinary citizens; they are at liberty to audit it. There is no law that compels us to have an external audit. Yes, in other countries it happens and I think people are doing a copy and paste job but in those countries there are legal provisions specifying the nature and manner of audit. Our position is that stakeholders are at liberty to audit the voters' roll and as things stand we have not broken any law. By the way when we provided the provisional roll for inspection, it was actually a form of audit and anyone would have come forward with complaints, recommendations and possible changes.
ND: Now that we have dispensed with the nomination process, what's next?
US: For the candidates campaign officially begins and for us at Zec we begin the process of designing the ballot, so that those who successfully filed their nomination papers find themselves on the ballot.
ND: I supposed you must be relieved given we could have ended up with 133 presidential candidates?
US: Zec is there to facilitate the right of citizens to contest. Yes, we have a very high number and you will recall that in 2013 we only had four but Zec is ready to make sure all have a fair chance.
ND: There is already talk around whose name will be at the top and what criteria Zec will use in lining up the contestants especially the presidential aspirants on the ballot. How are you going to handle this one?
US: Out of the 23 successful presidential candidates, the one whose name comes out first will be at the top. We are using the alphabetical order.
ND: Surname or first name?
US: We are using the surname so the one with their surname coming first will be at the top across all the elections.
ND: Who is printing the ballot?
US: I am a bit perplexed that this question continues to come. You will know that in terms of the law Zec is supposed to publicise the printer, the place where the printer is located, the number of ballots to be printed and the distribution thereof. We have done this in previous elections and it will be done again in this election.
ND: So it's a local printer?
US: Yes, it's a local printer
ND: We understand Fidelity Printers will print the presidential ballot?
US: That process is still being finalised. The commission will try to afford the stakeholders particularly the candidates to go and witness the printing. There is no secret about it. It is a public process and we will not hide it. There are myths around the ballot and sometimes it boggles the mind. There is talk that there is some magical mystery around the ballot. The long and short of it is that it's just a mischievous narrative.
ND: Talking about mischief, former Higher Education minister Jonathan Moyo has claimed that a group of Chinese experts are assisting Zec probably to help rig the poll in Zanu PF's favour?
US: It's mischievous, totally untrue, unfortunate and uncalled for. People are entitled to their beliefs, but it's not reality.
ND: Zec has always struggled around issues of finance. What is the situation?
US: The State is funding it and that is why we have been able to take the process to this stage now.
ND: You indicated there has been an attempt to hack into the Zec BVR system. What happened?
US: Yes, there has been an attempt and that's why we are exasperated at demands that we show people our servers. Zec has a mandate to protect the people's data and we will do that. It's important information and we have to protect it.
ND: Do we have contingency plans or back-up for the BVR electronic voters' roll?
US: Well at the polling stations we will be using manual voters' rolls and manual voting process at all polling stations. We will have stand-alone computers at our well-resourced command centres. These will be used to deal with any problems as they arise. BVR was only for voter registration and not for polling.
ND: Your final word to Zimbabweans
US: Zec is a Zimbabwean institution with capacity to deliver a credible election and it is incumbent upon all Zimbabweans to believe in their own institutions. Zimbabweans must have confidence in their institutions. We also appeal to stakeholders and especially the youth to maintain peace during the campaign and after it. Please come in large numbers on voting day.