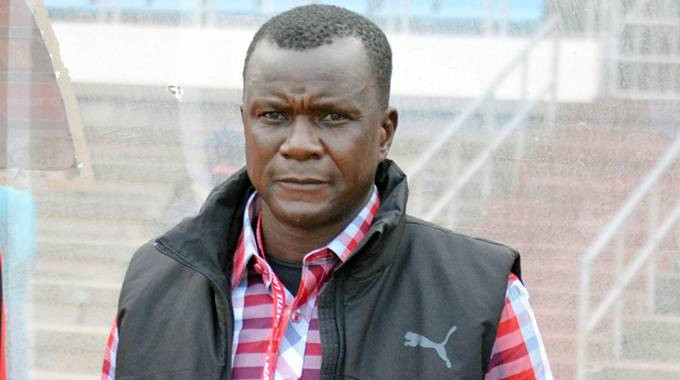 AT the halfway stage of the league, Harare giants Dynamos are a massive 10 points behind arch rivals and log leaders Highlanders.
It is never a good thing for the Dynamos faithfuls to have Bosso cruising while the blue train is operating in fits and starts.
For Dynamos, it is a special year, the club is celebrating its 60th anniversary and it would be good for the team to bag the league title, which they last won in 2014 just to spice up the festivities.
But Highlanders, who are just three years from their centenary celebrations have other ideas.
They have totally dominated this league campaign and remain unbeaten going into the Week 18 fixtures and boast of a five-point cushion over their nearest rivals Ngezi Platinum Stars who are on 30 points.
Dynamos begin the crucial second half of the campaign against Hwange at Barbourfields this afternoon and will be desperate for a win.
Coach Herbert Maruwa, who has been under fire for the better part of the season, takes heart from the fact that the team appears to have fixed the goal-scoring challenge.
"I am happy there is a lot of progress in the team especially in terms of scoring goals.
"We are now the highest scoring team in the league. I remember the last time we scored more goals it was against Sheasham we won 4-1. We played ZPC Kariba again and won 3-0 and recently we played Yadah and we won 5-1; so on a good day we can score goals," he told journalists on Thursday.
Dynamos are, however, not the highest scoring team in the premier league, Bulawayo Chiefs are, having scored 23 with the Glamour Boys managing 22 going into the weekend games.
It would appear as if goals do not win titles because Chiefs are currently in ninth place while Dynamos are fourth and Highlanders with 15 goals are sitting pretty at the top.
Dynamos have played good football since they started using Barbourfields Stadium as their home ground as the stadia crisis bit Harare teams.
Maruwa is confident that playing at Emagumeni increases the chances of beating Hwange.
"The good thing is we are playing in Bulawayo and our support base there is very encouraging. Our supporters there are very passionate about the team and it helps us especially the youngsters to express themselves and we are getting good results in Bulawayo," he said.
"A lot has happened since the last time we played against Hwange now we have to make sure that we quickly forget about the win against Yadah and focus on this one."
Last week, Dynamos clobbered Yadah FC 5-1 and would certainly look to carry on in that trajectory.
However, after missing five key players last week Maruwa will have to make-do without at least five this time around.
While Tanaka Shandirwa and Elvis Moyo are expected to return to the starting lineup today, Dynamos are missing the services of captain Frank Makarati, Junior Makunike, Denver Mukamba, striker Eli Ilunga and fullback Wilmore Chimbetu.
The coach is confident that the team will still beat Hwange.
Hwange are not doing badly for a team that won promotion into the top flight league last season.
They are currently in 12th place on the log standings at the halfway stage with 20 points from 17 matches.
Unfortunately, they have not won a football match in their last three and a defeat against Dembare would raise doubts about their ability to survive relegation this season.
In a bid to cash in on the numbers the team is drawing at Barbourfields, Dynamos have hiked the gate charges for the rest of the ground to US$3.
Related Topics