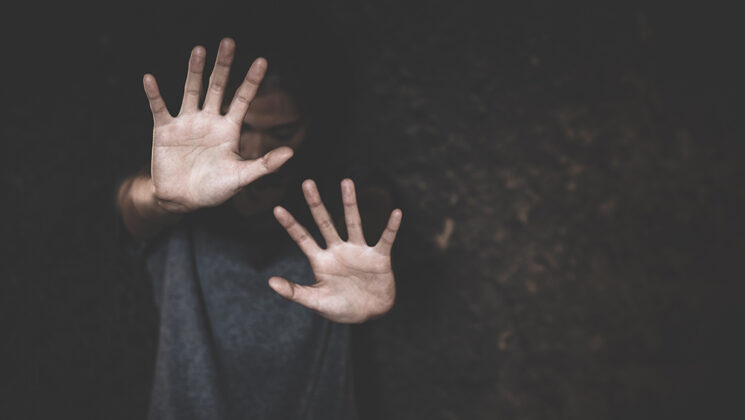 BY EVANS MATHANDA Notwithstanding the government's efforts, women remain under-represented in political spheres and positive action is needed to enhance their participation in politics and decision-making.
Zimbabwe ratified the Protocol to the African Charter on Human and Peoples' Rights on the Rights of Women in Africa that guarantees comprehensive rights to women, including taking part in the political process.
🔴@YoungWomenInst #VoterRunLeadReloaded launch. #IYWD#womenempowerment #women #WomenInPolitics pic.twitter.com/hXzeyTho3r
— NewsDay Zimbabwe (@NewsDayZimbabwe) March 22, 2022
Taking into account the United Nations Convention on the Elimination of All Forms of Discrimination against women, the political place remains male-dominated due to a number of reasons.
Politically-motivated violence is a major threat to women's participation in politics and them being at the centre of political movements.
The constitution of Zimbabwe provides for gender equality through full participation of women in all spheres of society based on equal opportunities and non-discrimination.
But some political environments are not conducive for women to be the face of political parties or election campaigns.
Violence against women in politics can be physical, sexual or psychological in nature depending on the present situation.
Both men and women can be affected by violence in politics, but violence against women in politics is gender-based.
🔵#New #TalkingPaper"𝐃𝐨𝐧'𝐭 𝐛𝐞 𝐮𝐬𝐞𝐝 𝐚𝐬 𝐚 𝐬𝐞𝐱 𝐨𝐛𝐣𝐞𝐜𝐭 𝐭𝐨 𝐠𝐞𝐭 𝐚 𝐩𝐨𝐥𝐢𝐭𝐢𝐜𝐚𝐥 𝐩𝐨𝐬𝐭 𝐛𝐞𝐜𝐚𝐮𝐬𝐞 𝐢𝐭 𝐰𝐨𝐧'𝐭 𝐥𝐚𝐬𝐭 𝐥𝐨𝐧𝐠"- @KarenyiKore#VoteRunLeadReloaded launch @YoungWomenInst #IYWD #WomenInPolitics #Women #March26ByElections pic.twitter.com/b16VFeq3Rl
— The Standard Zim (@thestandardzim) March 23, 2022
It targets women because of their gender and the acts of violence are gendered in form, such as sexist remarks or sexual harassment and violence.
Violence against women in politics is a violation of human rights, and by hindering women's political participation, it is also a violation of women's political rights.
At the moment the political parties are holding their by-election campaign rallies across the country and there are already cases of violence.
The Kwekwe incident, which left one opposition Citizens Coalition for Change (CCC) supporter dead and 17 others injured, with eight in critical condition has so far been the worst case of political violence by Zanu PF.
Violence ranks high among reasons why women are reluctant to take up leadership roles in politics.
Inadequate implementation of laws, lack of support from police and the judiciary are some of the major reasons some women fear to participate in politics.
"𝐈𝐭 𝐢𝐬 𝐞𝐱𝐩𝐞𝐜𝐭𝐞𝐝 𝐭𝐡𝐚𝐭 𝐩𝐨𝐥𝐢𝐭𝐢𝐜𝐚𝐥 𝐩𝐚𝐫𝐭𝐢𝐞𝐬 𝐦𝐮𝐬𝐭 𝐜𝐨𝐦𝐩𝐞𝐭𝐞 𝐨𝐧 𝐚𝐧 𝐞𝐪𝐮𝐚𝐥 𝐛𝐚𝐬𝐢𝐬 𝐚𝐭 𝐥𝐚𝐰, 𝐚𝐥𝐥 𝐩𝐨𝐥𝐢𝐭𝐢𝐜𝐚𝐥 𝐩𝐚𝐫𝐭𝐢𝐞𝐬 𝐦𝐮𝐬𝐭 𝐡𝐚𝐯𝐞 𝐞𝐪𝐮𝐚𝐥 𝐩𝐞𝐫𝐢𝐨𝐝𝐬 𝐭𝐨 𝐜𝐚𝐦𝐩𝐚𝐢𝐠𝐧"- 𝐈𝐚𝐧 𝐆𝐨𝐫𝐞𝐝𝐞𝐦𝐚, @ZESN1 pic.twitter.com/Ao8L5wOVOU
— NewsDay Zimbabwe (@NewsDayZimbabwe) March 22, 2022
Culture change and transformation is needed through the implementation of policies that are gender sensitive as far as women empowerment is concerned.
Despite the fact that the percentage of female voters and women candidates fielded by political parties has increased in Zimbabwe, the percentage of female representatives in national bodies remains low.
Local government minister July Moyo recently decried low participation of women in politics, saying out of 6 800 candidates that contested for council seats in the 2018 elections, only 1 156 were women.
Sixty percent of women do not participate in politics due to fear of violence, according to United Nations Women.
Despite legislative efforts supporting the participation of women, political parties remain overwhelmingly male-dominated.
There is a need to address gender inequality by affirmative action gender policies within political parties, in terms of integrating women into party structures and selecting women as party candidates.
Political parties should comply with the principle of gender equality and achieve fair gender representation in the nomination of women in party leadership positions and as candidates to help increase the level of women's participation in political life.
The gap between the participation of women and men in political life can be attributed to traditional, patriarchal, cultural, and socio-economic barriers, among other things.
Despite the level of education, the cultural environment in Africa is principally male-controlled.
This reduces female political participation as they have no access to enabling opportunities, which are available to women in any modern and civilised society.
🔴#New #TalkingPaper"𝐈 𝐚𝐦 𝐚 𝐯𝐞𝐫𝐲 𝐛𝐞𝐚𝐮𝐭𝐢𝐟𝐮𝐥 𝐰𝐨𝐦𝐚𝐧, 𝐛𝐮𝐭 𝐢 𝐚𝐦 𝐧𝐨𝐭 𝐢𝐧𝐭𝐨 𝐩𝐨𝐥𝐢𝐭𝐢𝐜𝐬 𝐟𝐨𝐫 𝐦𝐞𝐧" – 𝐓𝐚𝐭𝐞𝐧𝐝𝐚 𝐌𝐚𝐯𝐞𝐭𝐞𝐫𝐚 @ZANUPF_Official 𝐥𝐞𝐠𝐢𝐬𝐥𝐚𝐭𝐨𝐫.#VoteRunLeadReloaded @YoungWomenInst pic.twitter.com/EMlVwOLbKQ
— The Standard Zim (@thestandardzim) March 25, 2022
It looks like promises and several policies and programmes initiated for this purpose are not that effective in capacitating women to participate in politics and decision making.
Constitutional reforms should be able to produce a solution to the rise and prevalence of security issues that affect women.
Therefore, all informal and formal barriers to women's participation in politics need to be taken into account by legislators, party members and citizens in order for women to fully participate in politics.
Women's empowerment on the African continent has been widely influenced by traditional religious and cultural factors.
This means that they remain unmotivated, suppressed and confined to domestic chores.
Sexual harassment of candidates seeking political office prevents many women from rising to top leadership positions.
Typically understood as unwanted sexual advances, forced sexual favours or other unwanted verbal or physical sexual behaviours, sexual harassment is far from new in politics.
Sexual harassment in politics knows no party boundaries with elected officials from political parties having been accused of sexually harassing women.
Speaking at the Institute for Young Women's Development (IYWD) #VoteRunLead Reloaded workshop recently, Tatenda Mavetera, who is now Zanu PF legislator bemoaned the fact that perpetrators of sexual harassment were not punished by political parties even if they were identified.
Despite the restrictive socio-economic and political context, the commitment by young women to exercise their agency and transform their lives and their communities provides opportunities to challenge status quo. #VoteRunLeadReloaded pic.twitter.com/Q43ZkU5LfE
— Young Women (@YoungWomenInst) March 22, 2022
This points to the fact that tackling the scourge is still an uphill task.
Evans Mathanda is a journalist and development practitioner who writes in his personal capacity. For feedback email: evanngoe@gmail.com or call 0719770038 and Twitter @EvansMathanda19
Related Topics