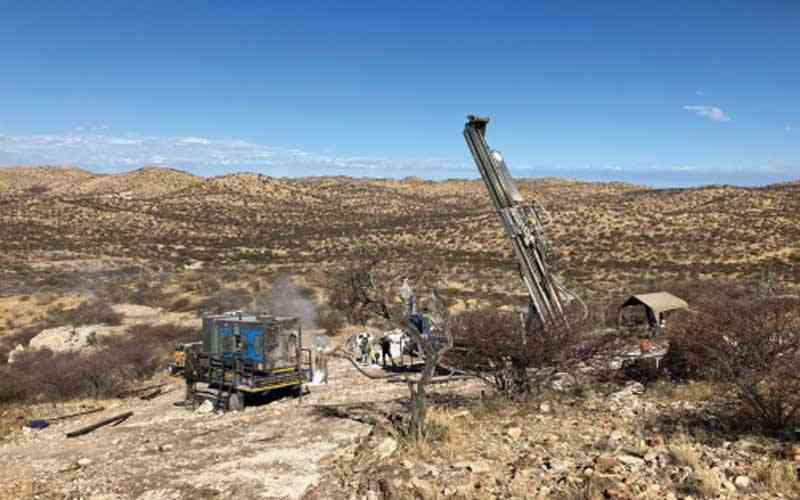 A KEY firm in propping up Zimbabwe's lithium rush yesterday said the multi-million-dollar takeover of Goromonzi-based Arcadia Mine about two years ago boosted its capacity to attract high-end investors as it moves to new claims.
Prospect Resources, which is firing up its African ambition by developing Step Aside lithium mine near Arcadia — the asset that propelled it to global fame — sold its first asset to Chinese investors two years ago in a US$378 million deal.
Arcadia is now in line to ship its first resource within this quarter following five years of exploration and mine development.
In a note to investors, the Australia Stock Exchange (ASX)-listed Prospect said it would be devoting its energies to exploiting the Step Aside resource, boosted by a US$21 million war chest.
"The successful completion of our Arcadia transaction continues to attract first-rate partners seeking development partners, putting the organisation in a leading position to capitalise on the mineral rich sub-Saharan region," managing director and CEO, Sam Hosack, said as he shared results for the quarter ended December 2022 with investors.
His report included findings from Prospect's first exploratory drilling campaign at Step Aside during the quarter.
The project is a single claim with a total area of about 100 hectares within the Harare Greenstone Belt, west of the Mashonganyika Fault, and is eight kilometres north of Arcadia Lithium Mine.
Prospect owns the claim outright.
Positive historical regional stream and soil sample geochemical results, according to Prospect, have demonstrated the lithium potential of Step Aside.
In July 2022, Prospect began a preliminary reverse circulation and diamond drilling campaign at Step Aside.
Drilling activities for the programme's 30 holes, totalling 1 636 metres, were finished in October.
The Step Aside surface pegmatites that were outcropping, surveyed, and identified were the focus of the drilling activity.
According to the firm, the main goal of this programme was to define the geometry, grade and type of the pegmatites and lithium mineralisation.
Prospect said it had cash reserves of over A$30,3 million (US$21,47 million), placing it in a good position to operate during the current year.
In Zimbabwe and the larger sub-Saharan African region, the company is targeting mining projects involving raw materials for batteries and electrification.
"It has been another robust quarter for the company," Hosack said.
"Prospect is well positioned for the year ahead with strong cash reserves of approximately A$30,3 million and a clear, continued advancement of our broader strategic objective, which is to be a leading battery and electrification metals focused exploration and development business," he added.
The 100%-owned Step Aside lithium project in Zimbabwe has also encountered high-grade spodumene mineralisation, according to Hosack, who said the business now had two high-quality lithium exploration properties that were quickly moving forward.
Hosack said the quick start of the reverse circulation drilling campaign at Omaruru Lithium Project in Namibia showed the firm's confidence in the asset.
"With the technical teams progressing our assets, the corporate team continues to focus on value creation through the process of identifying, assessing, investing in, and advancing battery and electrification metals opportunities, elsewhere in sub-Saharan Africa," he said.
Related Topics