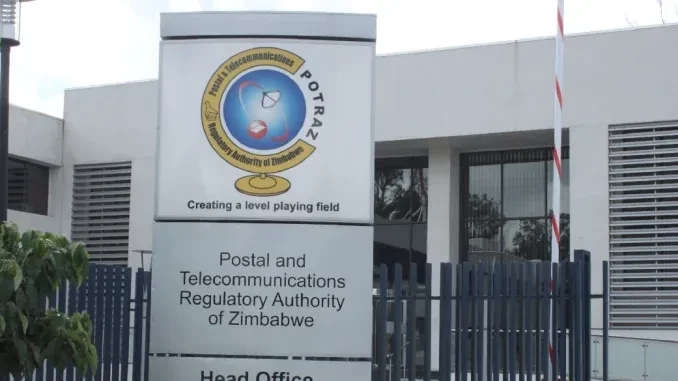 THE operating costs for Zimbabwe's mobile phone operators galloped by 25,7% to $102,8 billion in the first quarter of this year compared to the prior period, diminishing their profits significantly, a new report has revealed.
According to the Postal and Telecommunications Regulatory Authority of Zimbabwe (Potraz) postal and telecommunications sector performance report for the first quarter, aggregate operating costs continued to grow by a margin that surpasses growth in aggregate revenue.
"This indicates that mobile operator operating costs are fast closing in on revenue, which indicates diminishing operator profits," Potraz said.
National switching continued to influence capital expenditure as evidenced by 11,4% growth across mobile operators in the first quarter of 2023.
In the quarter under review, mobile operators, which include Econet Wireless, NetOne and Telecel, registered a 34,8% growth in revenue to $161,1 billion.
Capital expenditure increased by 11,4% to $14,2 billion.
"The economic environment directly affects the performance of the postal and telecommunication sector," the report reads in part.
"The inflationary environment, unavailability of credit, reduced consumer spending, inadequate foreign currency amongst other challenges continued to beset the sector.
"The situation has been aggravated by prolonged load-shedding, impacting overall quality of service, and raising the cost-of-service provision.
"Inadequate foreign currency has affected network expansion and maintenance efforts.
"Unlike other services that may have alternative local supply, the provision of telecommunication relies heavily on imports, mainly equipment, software as well as bandwidth."
Potraz said the sector should be prioritised in terms of government expenditure, resource mobilisation, foreign currency allocation amongst other issues, to fully realise its role as a key economic enabler.
Nevertheless, Potraz said there is still great scope for the sector and opportunities are awash.
"We envisage an emerging set of opportunities presented by the converged licensing framework as evidenced by an increase in applications for mobile virtual network licences, which will boost competition in the sector," it said.
With ever-expanding options for high-quality communication and internet services from long-term evolution (LTE), fibre, satellite amongst others, Potraz said consumers will enjoy more enhanced service flexibility in purchasing and consuming services in the near future.
It said digital transformation also presents significant opportunities for postal and courier operators in terms of improving service delivery while pivoting to new more efficient business models.
While the widespread adoption of broadband offers several benefits, it also creates new security concerns and challenges, the regulator noted.
"Data privacy and security are a top priority in the year ahead," the report added.
"According to the Potraz 2022 Consumer Satisfaction Survey, consumers are wary about the unauthorised use of sensitive data, and hence expect increased control over their personal data.
"This call for more regulatory measures to be put in place and the establishment of the Data Protection Authority will go a long way in creating a conducive environment for digital safety and confidence."
To this end, Potraz said it will be seized with the implementation of the Cyber and Data Protection Act, which was promulgated in 2021, as it takes on its new role as the Data Protection Authority.
Related Topics