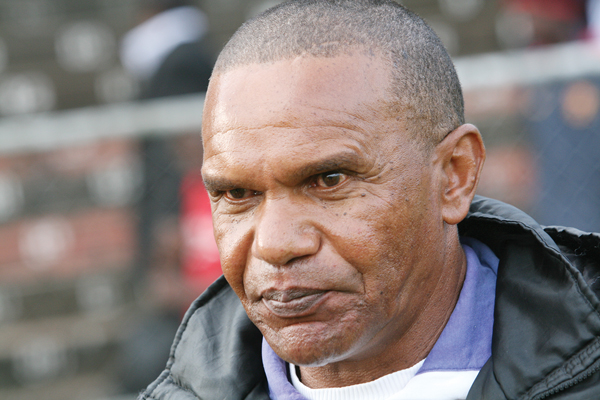 Chicken Inn coach Joey Antipas has been caught up in a storm with the Referees Committee after he threatened referee Ruzive Ruzive during the ZPC Kariba-Chicken Inn game at Nyamhunga stadium last Saturday.
BY NUNURAI JENA
Referees committee chairperson Gladmore Muzambi confirmed the incident saying Ruzive told them that he was threatened by Antipas at half time.
Ruzive reported that Antipas bugged into the referees dressing room at half time and said his players would not come out for the second half in protest at what he said was poor officiating. Muzambi condemned Antipas' actions.
"We don't take such issues lightly and surely that coming from a senior coach like Antipas is uncalled for. We expect coaches to behave responsibly," Muzambi said
Antipas said there was nothing malicious about what he said and labelled it a joke.
"It was a serious joke meant to motivate my players who had played badly in the first half. It was more to with mind-awareness nothing malicious about the whole thing," Antipas said
Chicken Inn was trailing 1-0 at halftime, but leveled in the second half through substitute Wellington Kamudyariwa to share the spoils.