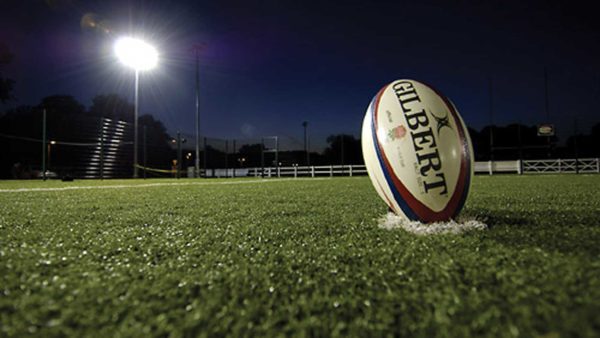 Old Mutual Zimbabwe Under-18 coach Scott Gray has called for a more clinical performance when the Junior Sables tackle Blue Bulls Country Districts in their second match of the ongoing Coca-Cola Academy Week at Paarl Boys High today.
BY DANIEL NHAKANISO IN PAARL, WESTERN CAPE, SOUTH AFRICA
The Old Junior Sables held their nerve in a tight tussle to register a confidence boosting 29-27 win over the South African Learners with Special Education Needs (LSEN) side in their opening match of the campaign on Monday.
Gray said he was pleased with his side's fighting spirit after managing an important victory in their first match since being relegated from the more competitive Coca-Cola Craven Week, which runs concurrently with the Academy Week.
The Harare-born former English Premiership star and ex-Scotland international, however, admitted that his players needed to work on their finishing after they slipped a few scoring opportunities against SA LSEN.
"To start with a win in the opening match was absolutely the most important thing, the boys' confidence is there and they enjoyed the game. It's amazing how you enjoy the game a lot more when you win by a point or two," Gray told reporters ahead of the next game.
"However, they (the players) are realistic with the fact that they didn't play as well as they could have. We missed a lot of opportunities, there were a lot of very bad handling errors, which was probably due to not being used to play with the wet ball in a very wet field. Our players are not used to playing in those kind of conditions."
Gray added: "Winning the first match, however, gives us the advantage because coming from a loss is always harder. The fact that we managed to get a win makes it easier for us to prepare for the next match, but it also means our next match is going to be tougher."
The Old Mutual Junior Sables are expected to face a much tougher challenge from Blue Bulls Country Districts, who are also on a high after clinching a thrilling 27-22 victory over Sharks Country Districts on the opening day of the week-long festival on Monday.
The match is also expected to test the depth of the Zimbabwe Under-18 squad, as the technical team will be required to make wholesale changes to the side in order to give a run to players who didn't feature in the first game.
A win today would also serve as a major confidence booster for the young side against the traditional Test match against the Namibians on Saturday.
Namibia, who just like Zimbabwe were relegated from the Craven Week, hammered Valke Country Districts 41-8.