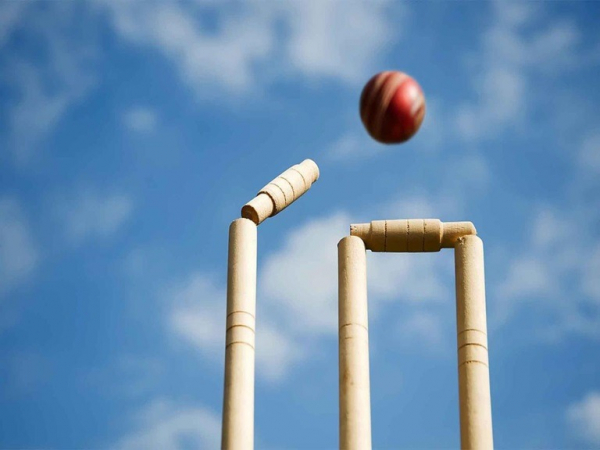 The Pick n Pay sponsored St Benedict's College from South Africa ensured South African schools continued their dominance of the Cabs Twenty20 Schools cricket tournament after the Johannesburg school won this year's edition hosted by St George's College in Harare at the weekend.
BY GARISH PHIRI
Nine local schools' cricket teams and three touring sides from neighbouring South Africa battled for honours in the 14th edition of the annual Cabs Twenty20 Schools Cricket Tournament.
St George's College sports director Alan MacDonald was delighted with the success of this year's event and thanked Cabs for its continued support.
"St George's would like to thank Simon Hammond from Cabs for his generous sponsorship once again to enable us to hold this festival. We would also like to thank Heath Streak for being our guest of honour and presenting all the prizes and awards at the presentation after the very exciting and close final," he said.
"Well done to all the teams and coaches who put on a great spectacle of fantastic cricket throughout the tournament."
In total, there were 11 innings, with scores exceeding 200 runs.
There were also five batsmen who scored centuries, one of them Peter Jarvis from St Andrew's College (SA) scored two.
There was one bowler who took a five-wicket haul and seven bowlers took four-wicket hauls as well.
Overall, the tournament produced 355 sixes.
St Benedicts were sponsored by Pick n Pay South Africa, while the Zimbabwe division of the same company took care of the team's stay in the country.
The three South African schools claimed the top-three positions, while St John's College was the best-placed local school at position four.
Final placements
1. Benedict's College (RSA), 2. St John's College (RSA), 3. St Andrew's College (RSA), 4. St John's College (Zim), 5. Peterhouse (Zim), 6. Falcon College (Zim), 7. Churchill (Zim), 8. Prince Edward (Zim), 9. Hellenic Academy (Zim), 10. CBC (Zim), 11. St George's College (Zim), 12. Gateway (Zim).
Individual award-winners
Best batsman — Peter Jarvis — St Andrew's College SA — 324 runs
Runner-up — Cameron Butler — St John's College Zim — 276 runs
Best Bowler — Munashe Chipara — Churchill — 11 wickets
Runner-up — Dylan Grant — Falcon — nine wickets
Best all-rounder — Cameron Butler — St John's College Zim — 276 runs and six wickets
Runner-up — Timothy Judge — CBC — 201 runs and six wickets