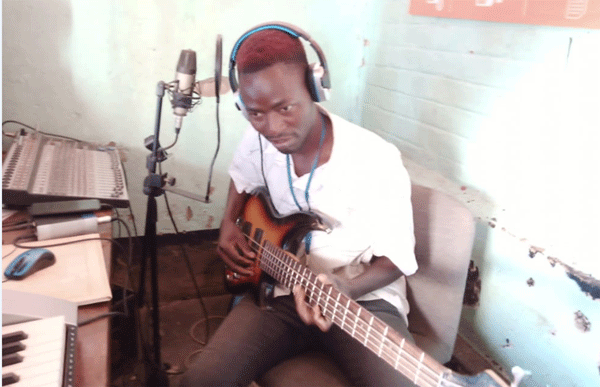 [ad_1]
BY UDZANAYI GODE
ARTISTES and residents of Muzarabani have welcomed the establishment of a community resource centre that also houses a recording studio, Powersounds Records at Gato township, Mashonaland Central province.
The resource centre is a project spearheaded by a community-based organisation Zimbabwe Action in Focus (ZAIFO) formed in 2006 by the residents of Muzarabani with the support of the Youth, Sport, Arts and Recreation ministry.
Although the centre is still under refurbishment, the recording studio has, however, already opened its doors to the public.
In an interview with NewsDay Life & Style, ZAIFO's acting programmes co-ordinator Edmore Jekese Chiwere said financial constraints remained a stumbling block in their efforts to upscale the project.
"We are trying by all means to beat the target, but due to lack of resources everything is now moving at a snail's pace. We are now appealing to well-wishers to come and assist us to complete the project," Chiwere said.
"We have approached some corporate organisations, but nothing has materialised, maybe because most of them are not functioning to full capacity due to this COVID-19 pandemic."
Chiwere said they were optimistic that one day they would make it.
"As ZAIFO our objectives are also to uplift the standards of lives of underprivileged women and children, fighting gender-based violence as well as child abuse," he said.
"So far we have done a lot of dialogues and awareness campaigns with the support of our community volunteers in different wards as well as assisting in paying school fees."
The man behind the recording, mixing and mastering of the music at the studio Beaver "Mr President" Charemera said: "I would like to thank ZAIFO for allowing us to use this building for free helping us realise our artistic dreams."
So far, a number of local artistes including Bigboy Motsi famed for his Kamukana song, Nyasha Matenga and Matenga brothers, Gugunanzva Express, Shingirai  Mudonzvo and The Havana Band, King Dzimwe and The Baruka Express, King Solo and the Renewal Band, Junior Sauro, Fire Trucks, Jar KC, Nixman, BMan, Dx Fire and Sas Man have recorded at the Powersounds Records studio.
Follow us on Twitter @NewsDayZimbabwe
[ad_2] Source link