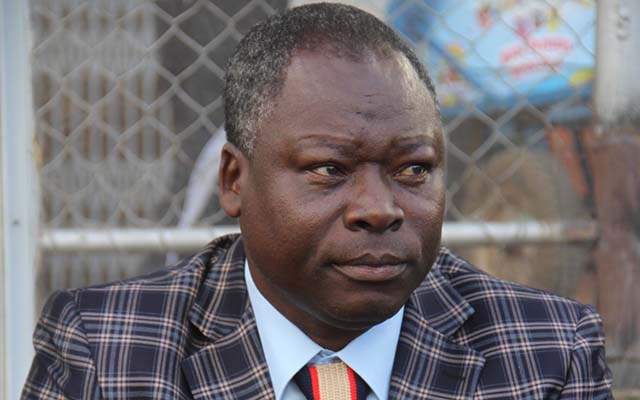 [ad_1]
BY TAWANDA TAFIRENYIKA
ZIMBABWE football icon Moses "Bambo" Chunga was left humbled by Sakunda Holdings boss Kuda Tagwirei's gesture after the petroleum mogul pledged to buy the former Dynamos and Warriors midfield maestro a house in recognition of his contribution to the local game.
Chunga and another former Warriors striker Madinda Ndlovu will get houses of their choice worth US$90 000 while the family of the late Dynamos' all-time great, George Shaya, will get a property worth US$120 000.
Tagwirei made the announcement on Tuesday night at a sponsorship unveiling function by Sakunda Holdings, who have taken over the funding of Dynamos and Highlanders for the next three years.
Ndlovu broke down into tears after the announcement was made, while Chunga despite managing to hold back his tears, admitted that he had been humbled beyond belief.
He said, previously sports persons were only recognised in death but neglected during their life. He described Sakunda Holdings gesture as a new era.
"I am humbled by the gesture from Sakunda Holdings. I will forever be grateful for this. Its a new era in our history to be acknowledged for  achievements like this. Even if I die today I will rest in peace because my life has been celebrated today," he said.
"It's the grace of God. May the Lord bless Sakunda Holdings with more blessings. I would also want to take the opportunity to thank other corporates who have supported us and it is our hope that more corporates will take a leaf from what Sakunda Holdings has done."
Chunga is one of the finest players to emerge from the country and remains the only player to score an incredible 46 goals for club in a single season post-independence. He scored an incredible 46 goals in 1986 while playing for Harare giants. That record is still to be broken.
Ndlovu on the other hand was very influential for both Highlanders and the national team.
It was not on the trio who were spoilt by the wealthy business tycoon, with Dynamos and Highlanders captains and coaches driving away in brand new double cab trucks yesterday following the announcement on Tuesday night.
Football commentator Charles Mabika was also promised some form of assistance.
Sakunda Holdings committed to fund Dynamos and Highlanders players and officials' salaries in a three year deal.
During the period each club will receive $420 000, that goes towards salaries with an additional $60 000 for signing on fees.
They will also receive $60 000 for administrative costs.
There is a promise of $350 000 bonus in the event that they win the league title and qualify to the Caf Champions League.
Follow Tawanda onTwitter @Tafitawa
[ad_2] Source link