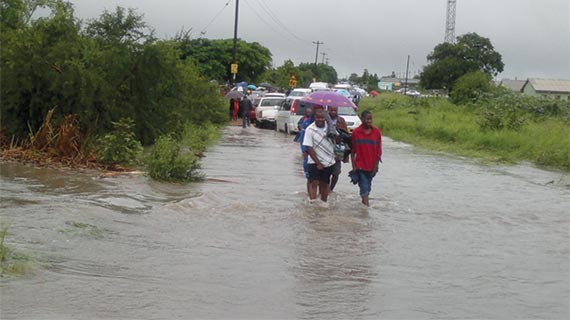 MASVINGO City Council's water woes might not end soon as the local authority has not yet secured the $60 million loan promised by a Chinese company three years ago to increase pumping capacity.
BY REGIS CHINGAWO
In April 2013, Masvingo City Council and a Chinese company, China CAMC Engineering (Pvt) Ltd signed a Memorandum of Understanding (MoU) where $60 million was supposed to be availed to the city towards increasing water supply to 60 mega litres a day from Lake Mutirikwi.
The MoU was signed during the era of then Masvingo mayor, Femias Chakabuda.
In an interview with NewsDay yesterday, city engineer, Tawanda Gozo said they were still waiting for paperwork and other modalities to complete the loan deal.
"Three years ago, we signed an MoU with a Chinese company, China CAMC in which they promised to channel to us $60 million to construct a water pipeline from a new treatment plant from Bushmead water works and construct a new and separate pipeline from the current one we are using," Gozo said.
"Once the project, which is meant to last three and half years is complete, we hope to improve the current water capacity being consumed by residents and ratepayers from 48 mega litres a day to 60 mega litres.
"But the project has been stalled as paperwork and other modalities are still being worked out. The process is still in progress as our financial books will be audited. It is important to point out that the $60 million will not be loaned to us, but we are using borrowing powers from government under the private companies partnership deal," Gozo said.
Council has in the meantime ordered its estimated 120 000 residents and ratepayers to use water sparingly as they carry out essential maintenances at Bushmead water works.
"We are currently carrying out our annual maintenance programme which includes cleaning up of water reservoirs at Bushmead and therefore the city will experience some water cuts.We are urging residents and ratepayers to use water sparingly as we want to maintain the highest standards," he said.