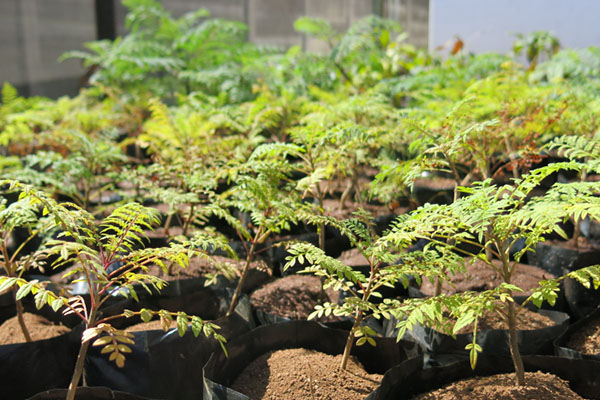 GOVERNMENT has appointed Bulawayo resident, Ezra Bonde, as the country's trees ambassador following his solo efforts to grow over one million indigenous trees by 2030 and save them from extinction.
BY SILAS NKALA
Bonde told Southern Eye that he received his appointment from Environment, Water and Climate minister Oppah Muchinguri last Tuesday.
"I received a call from the minister and on June 7, I was in Harare where she appointed me ambassador for the indigenous trees campaign," he said.
"The minister did well by so doing and I want to thank her for that because it is the first time in our history to have someone appointed as such. The minister then said we must see to it that every year three million trees are planted because the nation is fast becoming a desert while we are watching."
Bonde said he will soon launch a national indigenous tree planting project at the Johane Masowe ya-Amai's shrine in Rusape.
"We will launch the minister's targeted three million trees with 1,3 million trees at Gandanzara popularly known as Masowe. My church, Johane Masowe ye-kwa Amai has a plantation and that is where we are growing trees. My church is supporting me in the project. I urge members of the public to join the tree growing project so as to achieve the three million trees goal set by the minister," Bonde said.
Bonde said the challenges he faced were the shortage of resources and money to run the project.
He said most of the destruction of vegetation was occurring in the resettlement areas and urged newly-resettled farmers to preserve indigenous trees.
Two months ago, Bonde donated 100 indigenous trees to Bulawayo mayor Martin Moyo, which were then handed over to several city schools as part of efforts to conserve nature.