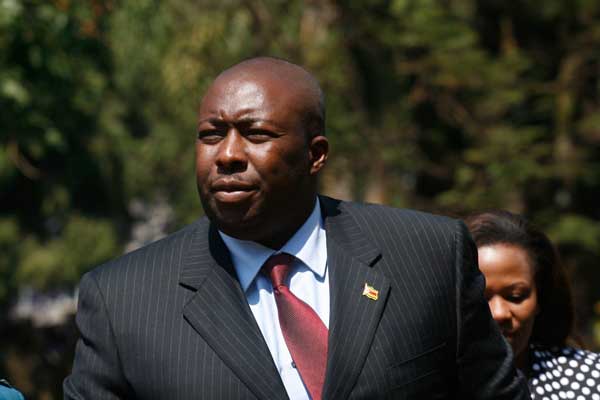 BULAWAYO residents have called on Local Government minister Saviour Kasukuwere and the Parliamentary Portfolio Committee on Local Government to order a forensic audit into alleged corrupt land deals by city councillors.
BY NQOBANI NDLOVU
This came following reports that two councillors, James Sithole of ward 7 and Charles Moyo of ward 9, had applied and been awarded town house stands in Parklands.
The stands, numbers 15943 and 1594, measuring 3,7 hectares and 2,3 hectares are valued at $184 000 and $112 000 respectively.
Bulawayo Progressive Residents' Association (BPRA) co-ordinator, Rodrick Fayayo said the transactions raised a stink.
"BPRA is currently consulting with its lawyers and its residents' structures to determine a way forward, with regards to the issue.
"The association shall engage the Parliamentary Portfolio Committee on Local Government and the Local Government ministry to seek a forensic audit of councillors," he said in a statement.
Fayayo said what angered the residents is that the local authority was failing to provide low-cost houses to desperate home seekers, who have been on the housing waiting list for several years.
"It is BPRA's contention that mechanisms should be put in place to prevent councillors and other officials from abusing their positions to enrich themselves at the expense of the public.
"BPRA is concerned that while stands are being allocated to councillors and other elites, very little is being done to afford lower income groups an opportunity to get houses, with the housing waiting list running into hundreds of thousands.
"BPRA is concerned that the latest development may be a sign of rent seeking and abuse of office by councillors, who are using their time in office to enrich themselves instead of representing residents and advancing the development of Bulawayo," the BPRA co-ordinator said.
Last year, Bulawayo deputy mayor, Gift Banda was in the eye of a storm after he acquired 3,5 hectares of land for construction of houses at Ascot Racecourse, but Banda claimed the transaction had been approved by council.