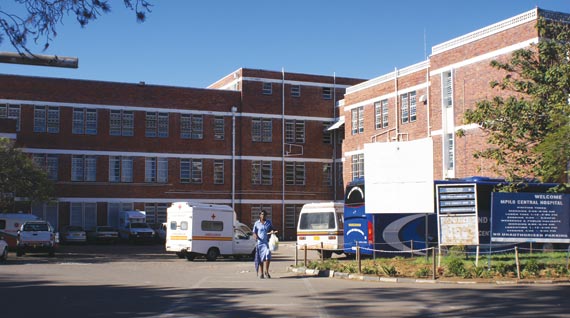 A RADIOGRAPHER at Mpilo Central Hospital in Bulawayo has been dragged to court for alleged criminal abuse of duty as a public officer after he pocketed money paid by a patient.
BY SILAS NKALA
Edward Gigwa (25), however, denied the charge when he appeared before Bulawayo magistrate Charity Maphosa last week.
Prosecutor Kudakwashe Jaravaza told the court that on January 15 this year, Gigwa was approached by a patient, Irene Nyamuripa, who wanted a scan and an X-Ray since she was pregnant. Gigwa allegedly demanded $25 from her as payment for the requested services. Nyamuripa paid the money and Gigwa allegedly pocketed the money and later carried out the scan on her.
It is the State case that while at the exit door Revai Zingwena confronted Nyamuripa and ordered her to produce a receipt for the services rendered.
Nyamuripa failed to produce the proof and only indicated that she had given the money to Gigwa. Zingwena requested for the scan and X ray results files and discovered that they were not date-stamped by the hospital accounts department.
A further analysis of Nyamuripa's hospital card revealed that she had not even registered herself into the hospital records for the services.
Zingwena alerted her supervisor, Apson Musara about the alleged scam. Gigwa then allegedly admitted commission of the crime, leading to his arrest.
The court granted him free bail and remanded the matter to March 2 for continuation of trial.