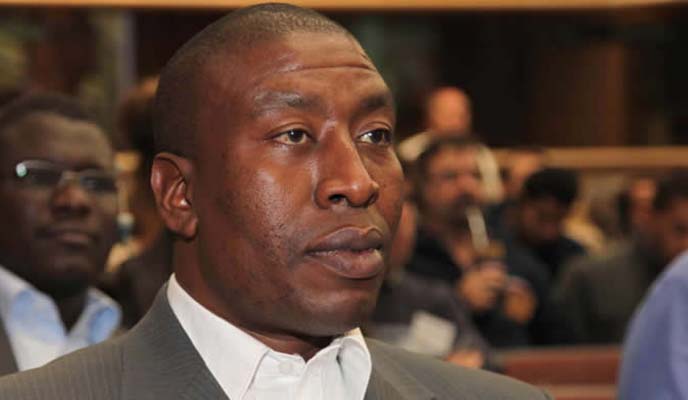 THERE is a need to confront global "minerals capitalism" in order to address the energy crisis, looting of resources, poverty, food insecurity and vulnerability to global warming faced by mostly marginalised rural communities in Africa, civil society leaders have said.
BY KHANYILE MLOTSHWA
Centre for Natural Resource Governance in Zimbabwe director Farai Maguwu in a position paper he jointly authored with Christelle Terreblanche said this year's alternative mining indaba held in South Africa had dismally failed to address those issues.
"This year's alternative to mining conference in South Africa was a failure in many ways. It shied away from critical discussions over the intersections between the energy crises, the escalating looting of Africa's resources, its deepening poverty and food insecurity and especially its disproportional vulnerability to global warming," Maguwu and Terreblanche said.
Farai Maguwu
The 7th Alternative Mining Indaba was held between 8 and 10 February this year in Cape Town.
The indaba is a platform set up in 2010 to enable communities affected by extractive industries to articulate the challenges posed by the sector in terms of human rights and socio-economic growth.
In the paper, "We need a real 'Alternatives' to Mining" Indaba", published by the Pan-Africanist Pambuzika website, Maguwu and Terreblanche criticised the alternative mining indaba for harping merely on the need to close the tax gaps that have led to massive illicit financial outflows, spirited away to offshore bank accounts owned by looting corporations.
"Not justice for the dispossessed, not radical measures to head off a climate emergency driven by fossil fuel mining; not an end to systemic violence (reflecting capital-state power, society-nature exploitation and patriarchy), and certainly no word about alternatives to mining," the writers said.
The civic society leaders poked holes in the argument that what the continent loses in natural wealth, it gains through Foreign Direct Investments (FDIs) that boost national Gross Domestic Products (GDPs) and create jobs.
"But mining takes a massive toll on the prospects of future generations, on the environment and especially on already poor communities in the here and now," they said. "This is a net outflow of wealth accompanied by an entrenchment of the structural violence that had torn the continent's people apart for centuries. Above all, as the local elites are pocketing millions that fall from corporate tables, governments in Africa have slowed down on productive and sustainable sectors of their economies such as agriculture, renewable energy generation and manufacturing."
Maguwu is known for his fearless stand and criticism of the government's diamond mining activities in Chiadzwa.