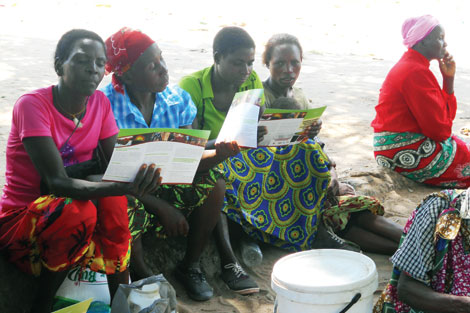 SOME parents in Binga district, Matabeleland North Province, have rapped government for allegedly deploying non-Tonga-speaking teachers to schools in the area.
By VENERANDA LANGA
The parents said the practice had affected most pupils' performance at primary level and was likely to have negative effects on their performance at "O" Level since Tonga had been classified as one of the publicly examinable subjects.
Sinansengwe Ward 4 councillor Elmon Mudenda said at one primary school in the area, there were five Shona-speaking teachers.
"It is better to have Tonga-speaking teachers to teach children from Grade Zero to Grade Three because at that level children cannot understand English," Mudenda said.
"The issue of language barriers between teachers and pupils should not be viewed as tribalism, it is a serious issue that can affect students because if the deployed teachers cannot speak a single word in Tonga, it is difficult to understand how they will communicate with the children," he said.
"We are still discussing the issue with the district education officers because we feel it is better to have temporary teachers who can speak Tonga to teach at our primary schools than have qualified teachers who do not understand the language. We do not mind having deployments of non-Tonga-speaking teachers at secondary schools because children there understand English," Mudenda said.
Binga North MP Prince Dubeko Sibanda said pupils in Binga had a constitutional right to have lessons conducted in their mother tongue.
"The teaching of Tonga must not be compromised. I have spoken to the Public Service Commission about the issue and they assured us that all Early Childhood Development (ECD) classes from Grade Zero to Three have been reserved for Tonga-speaking teachers," he said.
Binga Chief Sinansengwe, who is a member of the Tonga Language Committee, confirmed the development, but said efforts were being made to rectify the issue.