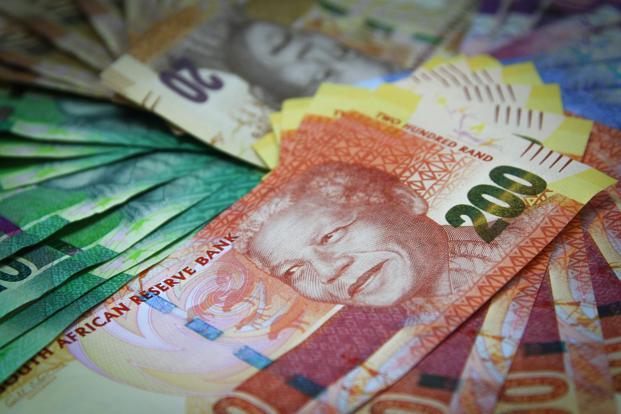 THE massive depreciation of the South African currency against the US dollar has dealt a blow on Bulawayo residents who survive mostly on rand remittances from relatives in the neighbouring country.
BY NQOBANI NDLOVU
Residents who receive rands through money transfer agencies yesterday said they had not been spared from the harsh effects caused by the depreciation of the rand since most local goods and services were pegged in the US dollar.
The South African currency dropped to R14 for $1 on Monday, before recovering to R13 for $1. This follows the devaluation of the Chinese currency and the downturn experienced by the Asian country's economy, coupled with prospects of rising interest rates in the US. Reports from South Africa indicated the rand had lost nearly 15% to the United States dollar since the beginning of the year.
Precious Sithole from Magwegwe suburb told Southern Eye that her basket of groceries keeps getting smaller every month as the rand fails to find a footing against the US dollar.
"It has been tough for us [family] in these past months. We are really struggling to make ends meet with what I get from my daughter who is in South Africa. Now I cannot afford to buy the same basket of groceries as a result of this cross-rate which leaves me with peanuts," Sithole, who was queuing at one money transfer agency to withdraw her rands said.
It was the same story with Gilbert Moyo, a father of four who takes care of his grandchildren. Moyo said what made it worse was that schools were refusing to take payments in the form of rands; a situation he said also left him with a few dollars after converting the rands to the greenback.
"My son sent money for school fees, but I realised it wasn't enough after converting it to the US dollar to pay school fees for my granddaughter. We just hope the rand will appreciate against the dollar. Presently, rands are good enough for commuting to and from the central business district and not for groceries," Moyo said.
Other residents, however, said they were glad government in 2010 maintained a basket of currencies after refusing calls to make the rand the currency of choice for Matabeleland region. The rand had firmed against the dollar to as much as $1 to R6, leaving residents in the region feeling short-changed and calling on government to adopt the rand for the region.
However, Rodrick Fayayo, the co-ordinator of the Bulawayo Progressive Residents' Association said Zimbabwe should not be using foreign currencies. "Remember it is their economic policies that have led us down this path. The only thing that the government should do is to reconsider its policies. With good policies we won't have to adopt any one's currency," Fayayo said.