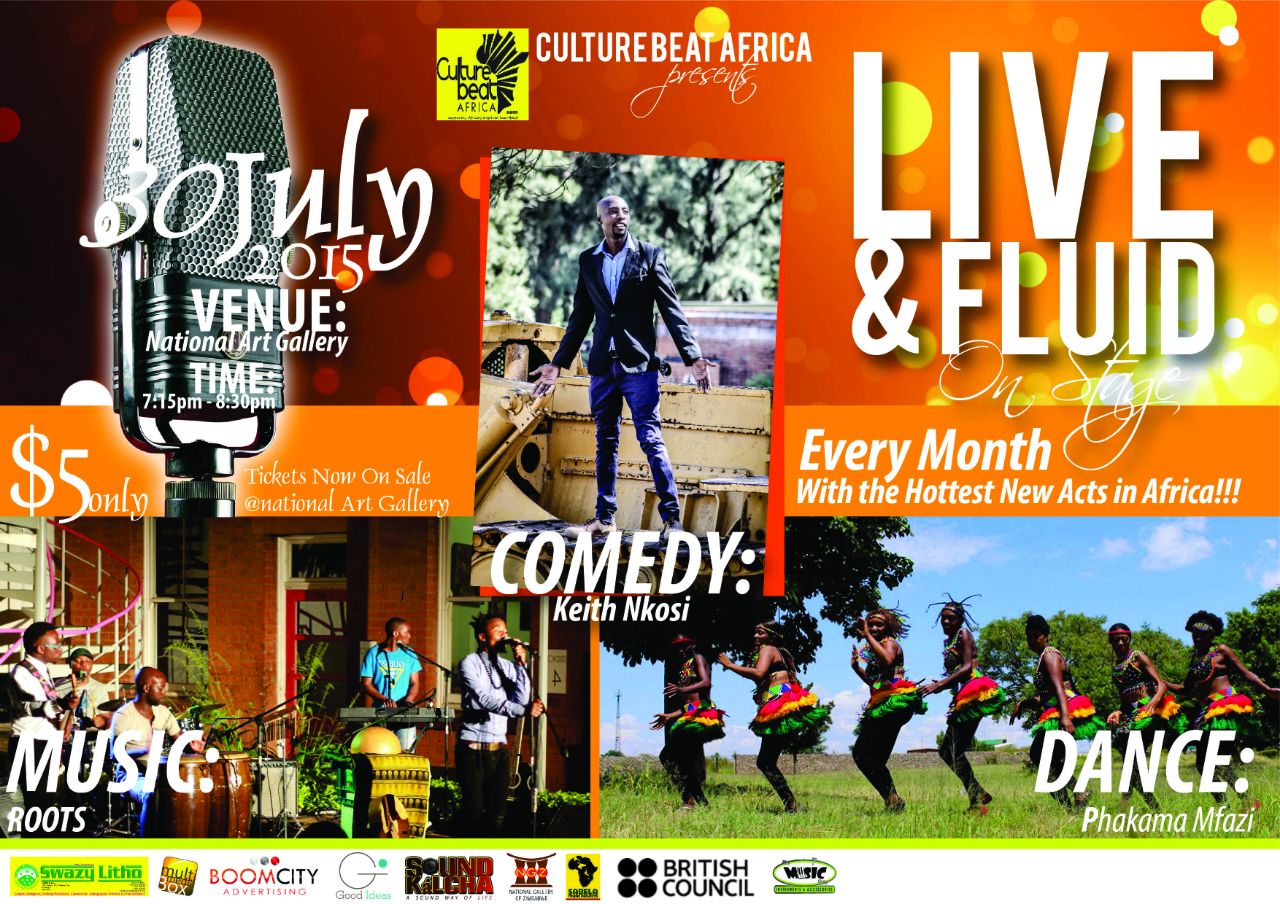 A new platform Live and Fluid has been set up by Admire Kudita as a showbiz concept meant to quench the thirst for entertainment and showcase exciting African content.
BY SHARON SIBINDI
The platform would have comedy, dance and music. It would be launched on July 30 at the National Art Gallery in Bulawayo.
Live and Fluid was conceived by Culture Beat Africa founder, Admire Kudita, and is the organisation's head of strategy.
"The idea is premised on the creation of an additional regular performance platform locally. Currently we have the weekly Thursday event at Indaba Book Café. This is an additional stage, but regular – a calendar event," Kudita told Southern Eye Lifestyle yesterday.
He said groups and acts would be evaluated for quality and the platform would be available to Bulawayo and the greater African Diaspora.
Live and Fluid would largely be collaborative and communal in aspiration and design.
In addition Kudita said: "The inaugural show will be some of the freshest rising talent in the city in the likes of Roots, all-female dance ensembles Phakama Mfazi and witty stand-up comedian Keith Nkosi, with a good measure of experience from the likes of Drums of Peace who have just joined us.
Live and Fluid is a brainchild of Culture Beat Africa Multimedia Trust. It is a legacy project which means that it is intended to benefit the African community with its shades and colours, the artistes and the arts-loving community".