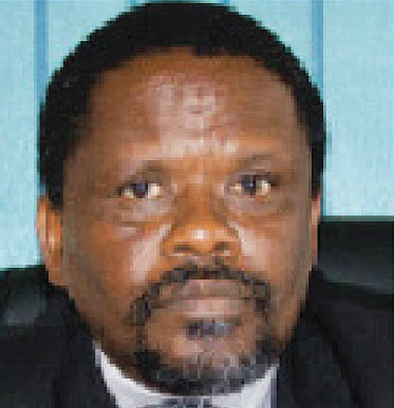 THE NewsDay of (07/07/2015) was headlined, Mugabe Demotes Moyo in a reshuffle. Ministers affected by the reshuffle are five.
By Moses Tshimukeni Mahlangu
Going by the tone of the media, one would think it's only Moyo affected by the reshuffle. Is the re-assignment really a demotion on the part of Moyo? If so, what ranking criteria does one use to arrive at the conclusion.
Are some ministries senior to others? Is it by cluster arranging, for example, the economy, security or social ministries? May be the issue is not about the ministry, but about the Minister serving or directing the ministry in question.
Eldred Masunungure (Newsday 07/07/2015) described Moyo as a round peg in a round hole. He was referring to his befitting assignment as an academic. When Moyo came into the Information and Media ministry, he took stakeholders by surprise. The man visited almost all media houses, both public and privately owned. He employed editors from private media houses.
The level of rapport developed was huge. I am reminded of the advice by a lecturer at University of Zimbabwe who admonished us not to underestimate messengers and sweepers, when we got back to our new found positions of trust.
The impact of this advice was to the effect that these seemingly unknowledgeable employees had tremendous knowledge regarding the culture and mission of the organisation, they have worked for so long.
The late Sydney Malunga, understood the fund of knowledge wielded by these seemingly low class people.
As the then Makokoba Member of Parliament, he took time with vendors, herbalists and prostitutes in order to understand their plight. When he came to Parliament he presented incontrovertible arguments for his constituents.
True to the saying, the power of fish is in the water –amandla enhlanzi asemanzini – simba rehove ririmumvura. Moyo capitalises on this open secret. He is a round peg in a round hole not only in academic circles but in every assignment given him.
Accolades were heaped on him. Hastings Tengende, Midlands State University, SRC president described Moyo as flexible and innovative.
His Nust counterpart Shadowlit Ndou thought Moyo had a mammoth task of bringing life to institutions of higher learning. Denzel Mpamhadzi of Lupane State University bemoaned lack of attachment openings for students.
Added to Moyo's hat (good or bad) are the following feathers :- He was the architect of the Public Order and Security Act, Chapter 11:17 (Posa) and the Access To Information Protection Act, Chapter 10:27 (Aippa),
It is alleged he crafted the Zanu PF manifesto for the 2013 general election, including rebranding and rejuvenating President Robert Mugabe's portrait,
At one time when fired from the ministry —he quipped – he who appoints has the right to disappoint,
He is capable of making one to believe the unbelievable,
He is passionate and thorough in whatever he does,
Leaders from across the divide, be it in politics, churches, civic organisations and trade unions may take a leaf from Moyo's approach to issues and assignments. There is need to build good relationships and confidence with any group, if a fruitful coexistence is to be established.
Coming to Ignatius Chombo, he had overstayed in the Ministry of Local Government. In one of my articles, I once indicated that the minister will be remembered for having destroyed the once vibrant local authorities.
His retrogressive directives, investigations, suspensions and expulsion of councillors has left a permanent dent in urban councils. On his part, there is need to learn the art of consultation as a route to a win-win situation.
May be, the Home Affairs ministry is suitable for him, as it is command driven.
On the other ministerial assignments, the author does not have much comment as he has never had a close shave with them. Saviour Kasukuwere has shown enthusiasm in his previous assignments.
Hopefully, the same vigour will be seen in resuscitating especially urban councils.
The starting point for him, maybe would be to make sure all government depts. pay what they owe local authorities. Instead of cancelling debts owed councils, he is expected to assist in collecting what government owes councils. Welcome to the local authorities fraternity Saviour. The same warm welcome is extended to all other reassigned ministers. Remember, the beginning of wisdom is to fear/obey God.