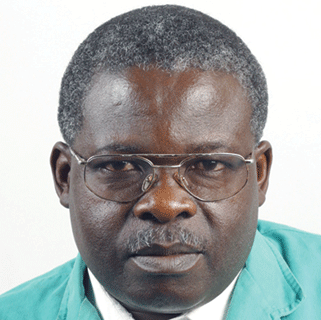 The Sports and Recreation Commission (SRC) director-general Charles Nhemachena yesterday told Parliament that they still do not have the resources to fulfill the African Championships (Chan) preliminary round, second leg match against Comoros tomorrow.
BY VENERANDA LANGA
The Warriors won the first leg 2-0 at Rufaro Stadium two weeks ago and are expected to leave late tonight for the island nation.
Nhemachena appeared before the Parliamentary Portfolio Committee on Education, Art, Sports and Culture, together with members of the Commission of Enquiry into the State of Administration of Football in Zimbabwe, where committee chairman Tapiwa Matangaidze (Zanu PF) repeated that liquidation of Zifa could be the best option in order to make way for a restructuring exercise.
Glen View North MP Fani Munengami (MDC-T) asked Nhemachena to explain to the committee if the resources for the Comoros fixture were now available.
"We still do not have the resources to go there yet," Nhemachena replied.
"Zifa came to us indicating they did not have the resources for the Comoros match.
They indicated that what they had managed to put in place was accommodation for the team because they looked after Comoros when they came to Zimbabwe, and reciprocally Comoros are going to in turn look after them.
"They would require $52 000 to go on a scheduled flight, but this takes longer and there is a possibility of the team travelling in batches because there is only one flight from Kenya.
So they said a chartered flight was better and Sports minister Andrew Langa said he had worked with the Finance ministry to try and facilitate that.
We have said if there are fans who want to travel to the Comoros — there are 70 seats available — and if they are taken up we will have some resources to channel towards the upkeep of players."
MPs said the response by Nhemachena showed that the situation at Zifa was untenable, adding there was no reason to take long to plan for a match they knew was coming.
Munengami said the blame should be put squarely on the government which knew about the match yet as the match approached there was no money to finance it.
Buhera West MP Oliver Mandipaka (Zanu PF) said the problem could be emanating from failure by SRC and Zifa to approach the government for their funding requirements on time because last week during question and answer session, Vice-President Emmer son Mnangagwa had told Parliament that Zifa never approached government over funding.
The SRC was also asked to explain whether according to Fifa statutes it was obligatory for a comatose national association to satisfy all international match fixtures even when they had no money, as well as whether they were a toothless bulldog and could not disband Zifa.
Nhemachena said Fifa rules were that an association should at least fulfill two match tournaments in four years to show they were operational.
"The SRC Act allows for two possible outcomes – suspension or de-registration, and punishments are done according to the gravity of the offence.
"You only suspend an individual, or members or both and it also provides for de-registration.
Coming to Fifa, it is a constraining factor in the sense that if we say we have disbanded Zifa they will suspend us and the same people are re-instated.
So, it will be difficult for us to follow that path," Nhemachena said.
Matopo North MP Never Khanye said the SRC should explain the attachment of Zifa president Cuthbert Dube's properties.
But, Nhemachena said they had over the years engaged Zifa and made it clear that it was not good corporate governance practice for an individual to put their own money into football unless through board approval.
"We are not sure these loans by Dube were actually formalised through the board and the Commission of Inquiry into Administration of Football in Zimbabwe will have to investigate the issue," he said.
The committee said the commission, which will be chaired by Obadiah Moyo should look at issues like the financial situation at Zifa where its debt had ballooned from $600 000 in 2010 to $5 million and also the board squabbles.
They said the commission should also look at whether Zifa should be declared insolvent or liquidated, as well as reasons why sponsors were alleging misappropriation of Zifa funds.
Moyo told the committee that stakeholder public hearings on Zifa will soon begin where they would gather oral, written and other evidence from stakeholders across the country on issues bedevilling football.
"We want to look into Zifa strategies and annual business plans, identification of talent at grassroots, improving competitiveness of clubs and national teams, internal and external audits, financial status and whether their sources of funding are sustainable, recovery of debts and creditors marketing strategies, proper application of Fifa laws, government financial support to Zifa, sponsorship, qualifications of board members and councillors and many other issues affecting football," Moyo said.