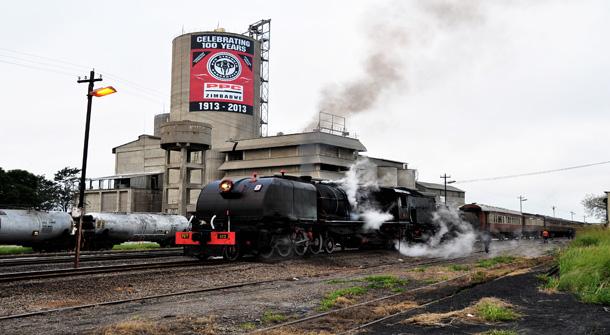 PPC Zimbabwe says exports to neighboring countries in the first half of the year took a knock due to the weakening of the South African rand against the US dollar.
BY MTHANDAZO NYONI
Currently, the exchange rate between the US dollar and rand is hovering at $1 to R13.
The group in March said exports from Zimbabwe operations accounted for only 10% of cement sales volumes, although local sales were encouraging. Recently, it revealed that cement volumes at same unit went up 9% in the first half of the year ended March 31 on new marketing strategies implemented during the period.
PPC Zimbabwe managing director Njombo Lekula confirmed to Southern Eye that exports from Zimbabwe operations to neighbouring countries had taken a knock.
"In terms of business, we are doing fairly very well, but there has been a bit of a slowdown from last year. But performance internally in the country is still very good and that is something we can be happy with," Lekula said.
"Obviously, on exports it wasn't that great partly because of the strengthening of the US dollar and capacity in other surrounding areas. To export has been a bit difficult this year," he said without giving figures.
"Looking forward, we think the second half of the year would be very good as usual. We normally do very well in the last three months of our financial year which ends in September. I'm quite happy with the PPC Zimbabwe performance at this point in time – which is a known brand," he added.
He said the project in Harare was taking shape and "I think our move to start distributing our products in Harare has actually paid off.
People know about us and we can't wait to start producing in Harare for the benefit of our customers.
We would start producing halfway next year. Construction is underway and the guys are picking up speed at the moment and it's quite a busy place," he added.
The company is constructing a $75 million Harare plant, which would have capacity to produce 680 000 tonnes annually. PPC has a lime clinker plant in Coleen Bawn in Matabeleland South, but the bulk of its cement market is in Harare. The group last week unveiled adjustment to branding name for Zimbabwe unit and is now trading as PPC Zimbabwe.