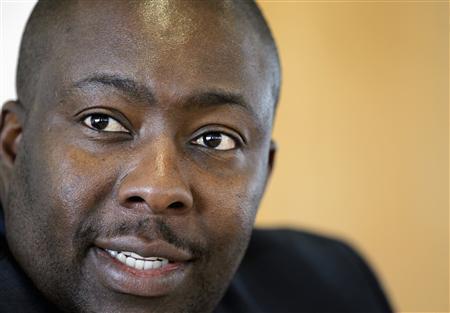 GWANDA residents have accused Environment, Water and Climate minister Saviour Kasukuwere of dragging his feet in addressing water problems affecting the Matabeleland South capital.
BY SILAS NKALA
The residents in March petitioned Kasukuwere to compel the Zimbabwe National Water Authority (Zinwa) to hand over the town's water treatment plant to the local authority.
Gwanda has been plagued with acute water shortages attributed to a feud between council and Zinwa over management of the treatment plant.
The escalating crisis has been blamed on failure by Zinwa to supply water purification chemicals.
Zinwa reportedly charges council up to $150 000 a month for water supplies.
Gwanda Residents' Association spokesperson Bekezela Maduma Fuzwayo said Kasukuwere on March 24 promised to address the matter urgently, but has not done anything to date.
"Gwanda residents sent Minister Kasukuwere an e-mail about water issues in the town," Fuzwayo said yesterday.
"He promised to come back to us and it's now almost three months, but he has not said anything."
The residents had in March told Kasukuwere that Gwanda's water problems stemmed from Zinwa's indolent in council's affairs.
"Now and again as residents, we wake up to days of dry water taps and the explanation we always get is that Zinwa, which owns and operates the water treatment plant, would have disconnected or restricted water supply due to some administrative issues between the council and Zinwa," read part of the letter to Kasukuwere.
"Through all this, we are always told that the solution to our water problems is to have Zinwa hand over the water treatment plant to the council. We are always told by the council that this move would guarantee residents of a continuous and definite supply of clean and portable water."
The residents accused Kasukuwere of stalling the handover process after the previous Water minister Samuel Sipepa Nkomo had recommended that Zinwa approve the process.
Kasukuwere could not be reached for comment yesterday.